Engaging with research can play an important role in helping you develop your own ideas and practice as an education professional. That's why we've started Meddwl Mawr, a book and journal club designed to support you on your professional learning journey.
We'll be publishing regular recommendations on this page covering a range of interesting topics, pointing you to some of the great content available on your free online library.
Make sure you sign up to our mailing list to hear about recommendations as soon as they're published.
We're keen to hear about any books or journal articles you've found interesting, enjoyable or useful on EBSCO. If you have a recommendation that you would like to share, then please This email address is being protected from spambots. You need JavaScript enabled to view it..
Your recommendations
October 2023
Dyslexia and Mental Health: helping people identify destructive behaviours and find positive ways to cope by Neil Alexander-Passe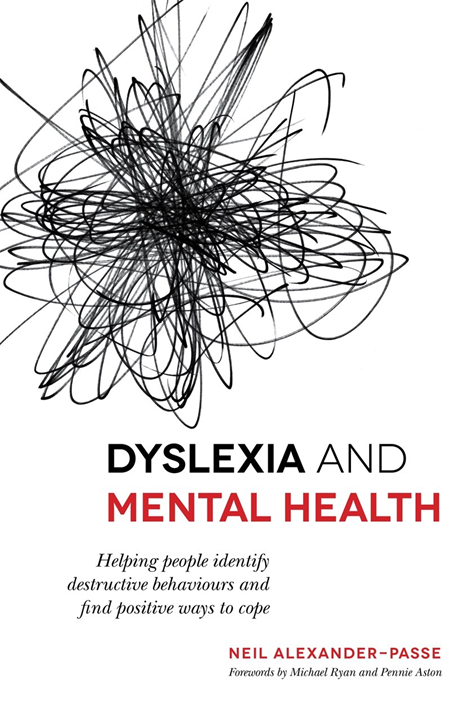 It is important to acknowledge the affect that dyslexia can have on behaviour in classrooms, and learners' mental health. Written from the perspective of an experienced researcher and a special needs teacher in secondary mainstream education, who is also dyslexic, the author uses his personal and professional experience to shed light on the complexities surrounding dyslexia.
This book examines psychological theories and offers guidelines and advice, illustrated with real life examples. It suggests ways to help learners with dyslexia and avoid harmful coping strategies and learn to deal with stress, anxiety, and low self-esteem in more effective and psychologically positive ways.
Dyslexia Included: A Whole School Approach by Michael Thomson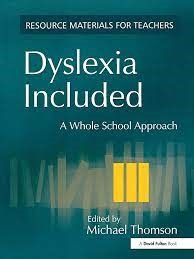 This practical book provides teachers with techniques and suggestions to help dyslexic pupils. Written by a team of experienced practitioners who work in a specialist school, it offers clear guidance and tried and tested strategies to help those who need support in this area.
The book addresses reading and spelling difficulties and other aspects of pupils' learning difficulties, including:
accessing the curriculum
dyspraxia and motor development problems
learning mathematics
the use of ICT
developing phonological coding
understanding dyslexics' behaviour
September 2023
Mindfulness in the classroom: strategies for promoting concentration, compassion, and calm by Thomas Armstrong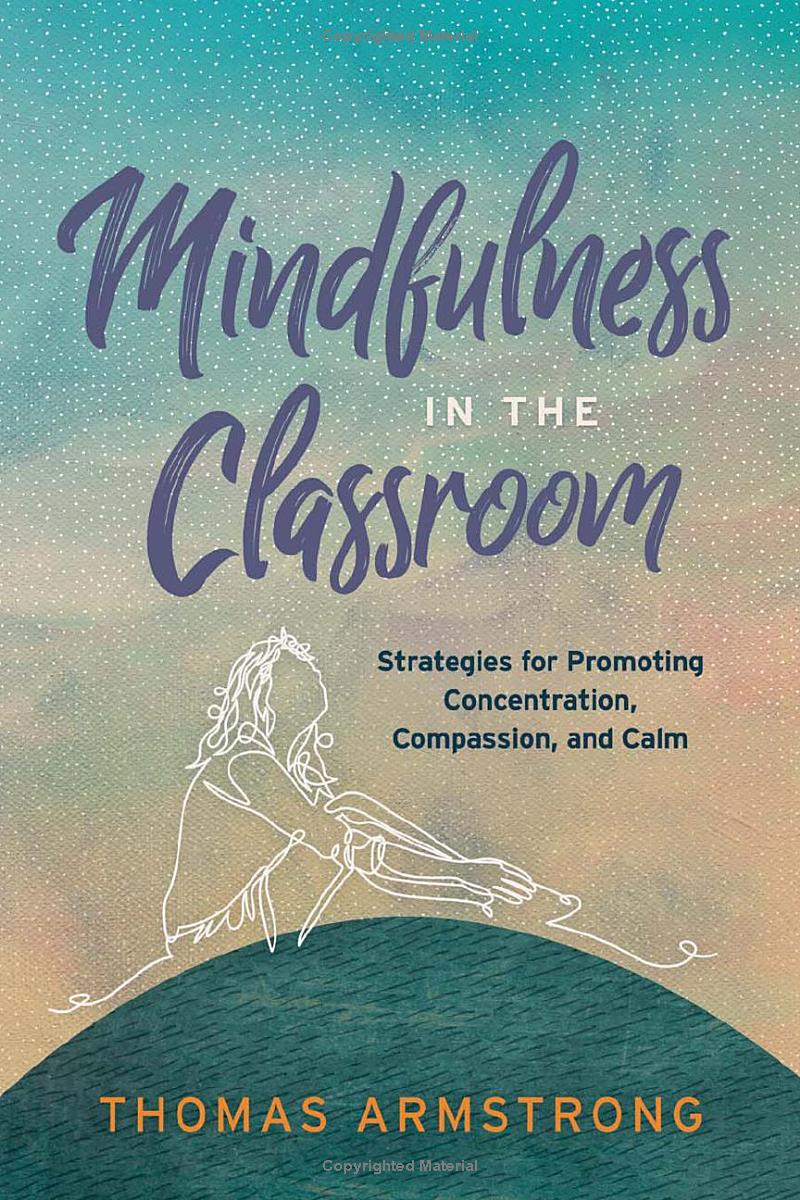 This book offers an overview of mindfulness as both a personal practice and a classroom methodology, explaining how teachers can create a calmer classroom for their students and for themselves by focusing on the present moment. It explores research findings detailing the positive impacts and practical applications of mindfulness in classrooms and implementation across the whole school culture.
The book describes how mindfulness techniques can be adapted across different subject areas and developmental levels in learning institutions, and discusses responsible ways of teaching mindfulness, free of any religious or political bias.
The mental health and wellbeing handbook for schools: transforming mental health support on a budget by Clare Erasmus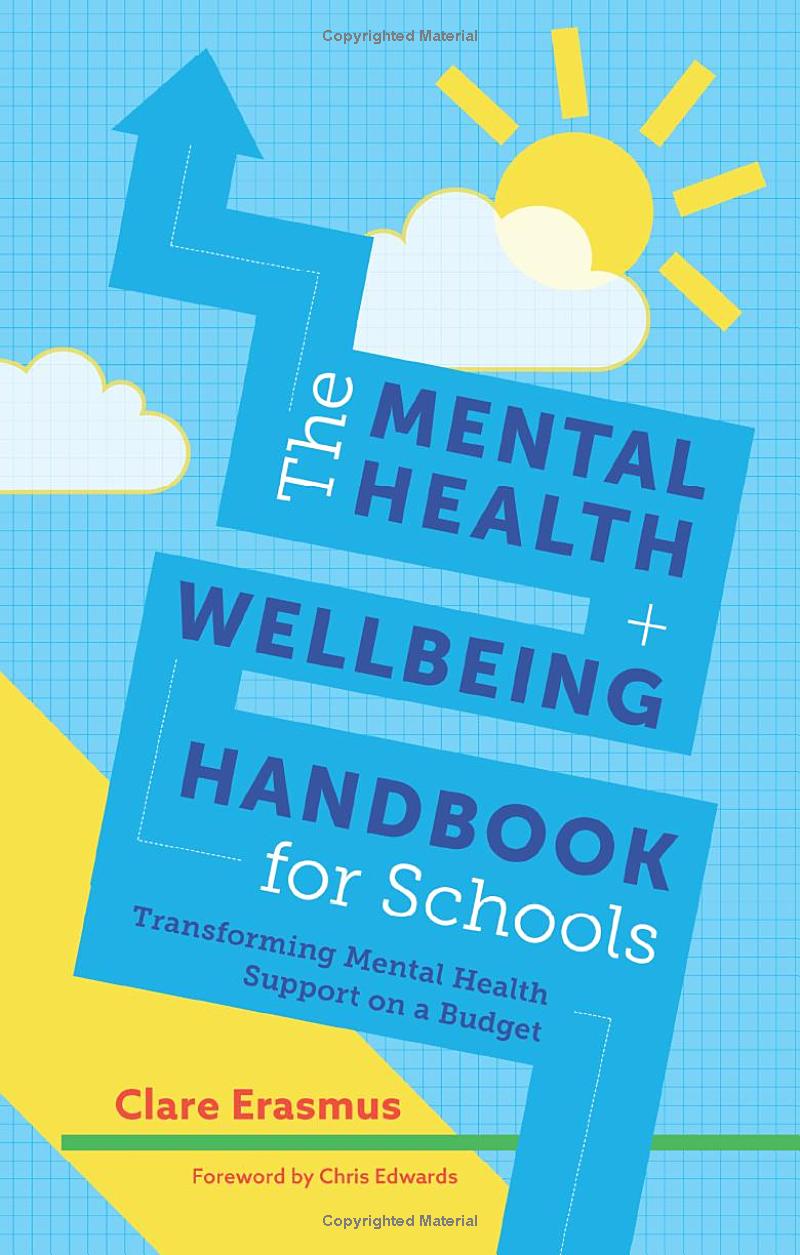 This book demonstrates that schools can take simple yet positive steps to promote better mental health for their students, without it costing them a huge amount of money or adding to staff workload. Every chapter in this book is packed with practical ideas about what needs to happen for schools to take mental health seriously, clearly written and with real world examples. This book offers a 'how to' to for all school leaders to support pupil wellbeing and to support mental health in schools.
This book offers an easy to follow, straight forward guide to supporting Mental Health in schools, and notes how incremental change can be made in school communities without excessive funding. The book takes a student-centred approach to making sustainable shifts school communities.
July 2023
The Feedback Pendulum by Michael Chiles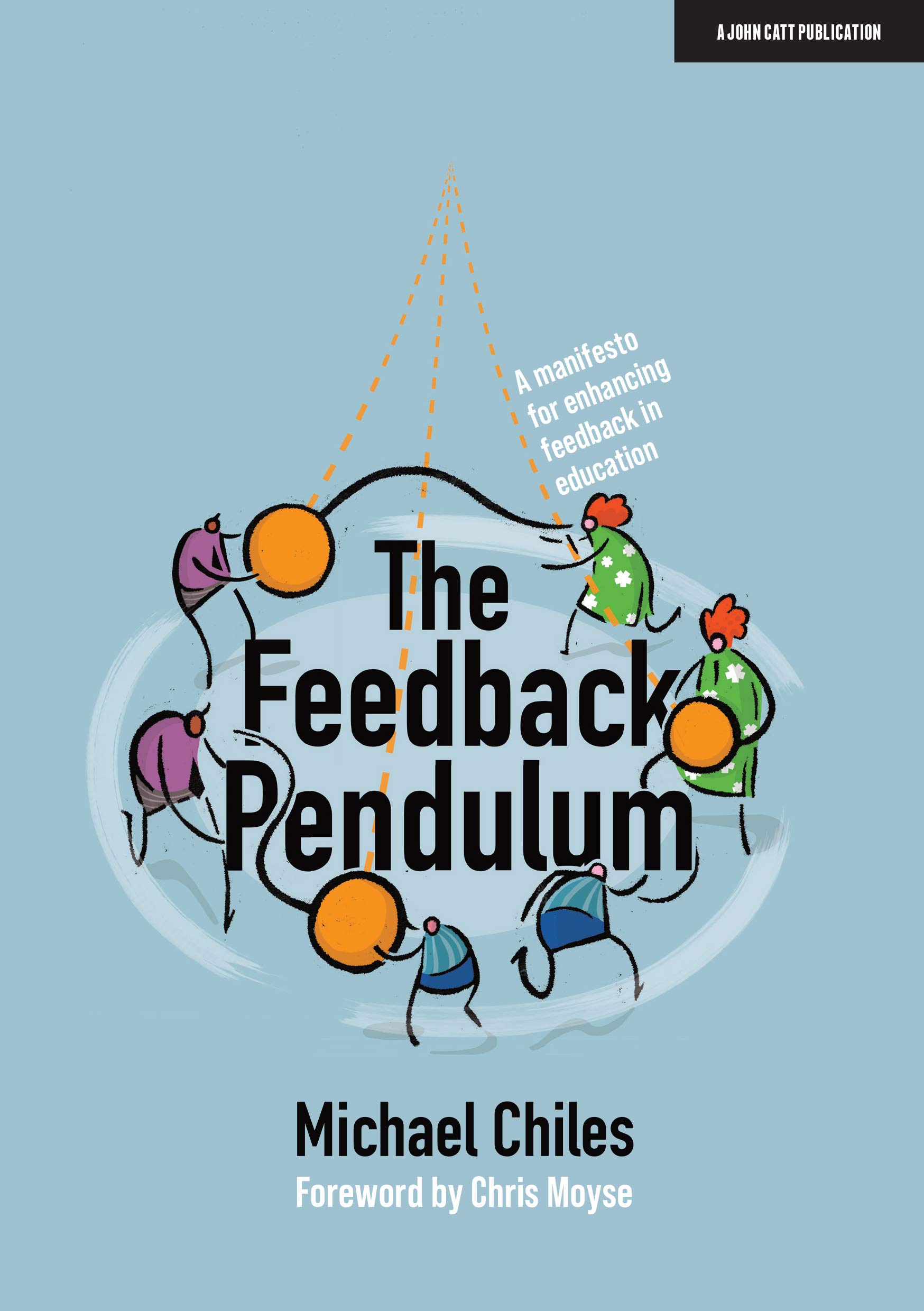 Providing effective feedback is an essential skill for all educators. In The Feedback Pendulum, Chiles draws on both research and his own experiences to demonstrate how efficient and effective feedback can positively impact students learning, and teacher workload. Covering a range of education phases, this books offers a range of practical strategies and engaging accounts of how these might work in practice.
Questioning for Formative Feedback: Meaningful Dialogue to Improve Learning by Jackie Acree Walsh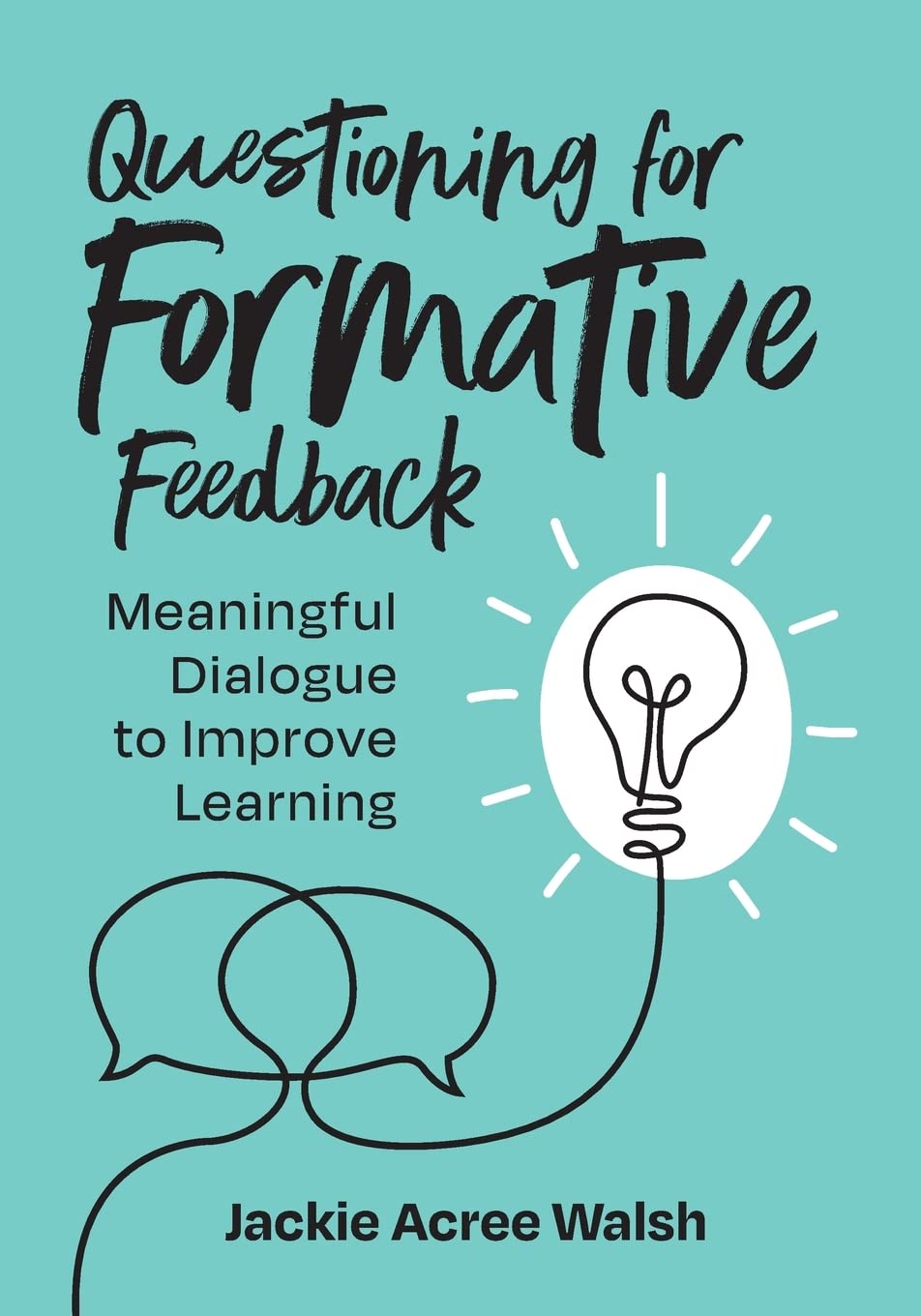 In Questioning for Formative Feedback, Walsh explores the relationship between questioning and feedback, and how effective dialogue can serve as the bridge connecting the two. Providing a range of ideas, tips and strategies, the book is broken down into four sections, which build upon each other to support student learning. Each chapter also contains additional features, including blueprints of key processes and products, tools designed to support the planning and introduction of new strategies, and examples of authentic classroom use.
June 2023
My Secret #EdTech Diary: Looking at Educational Technology through a wider lens by Al Kingsley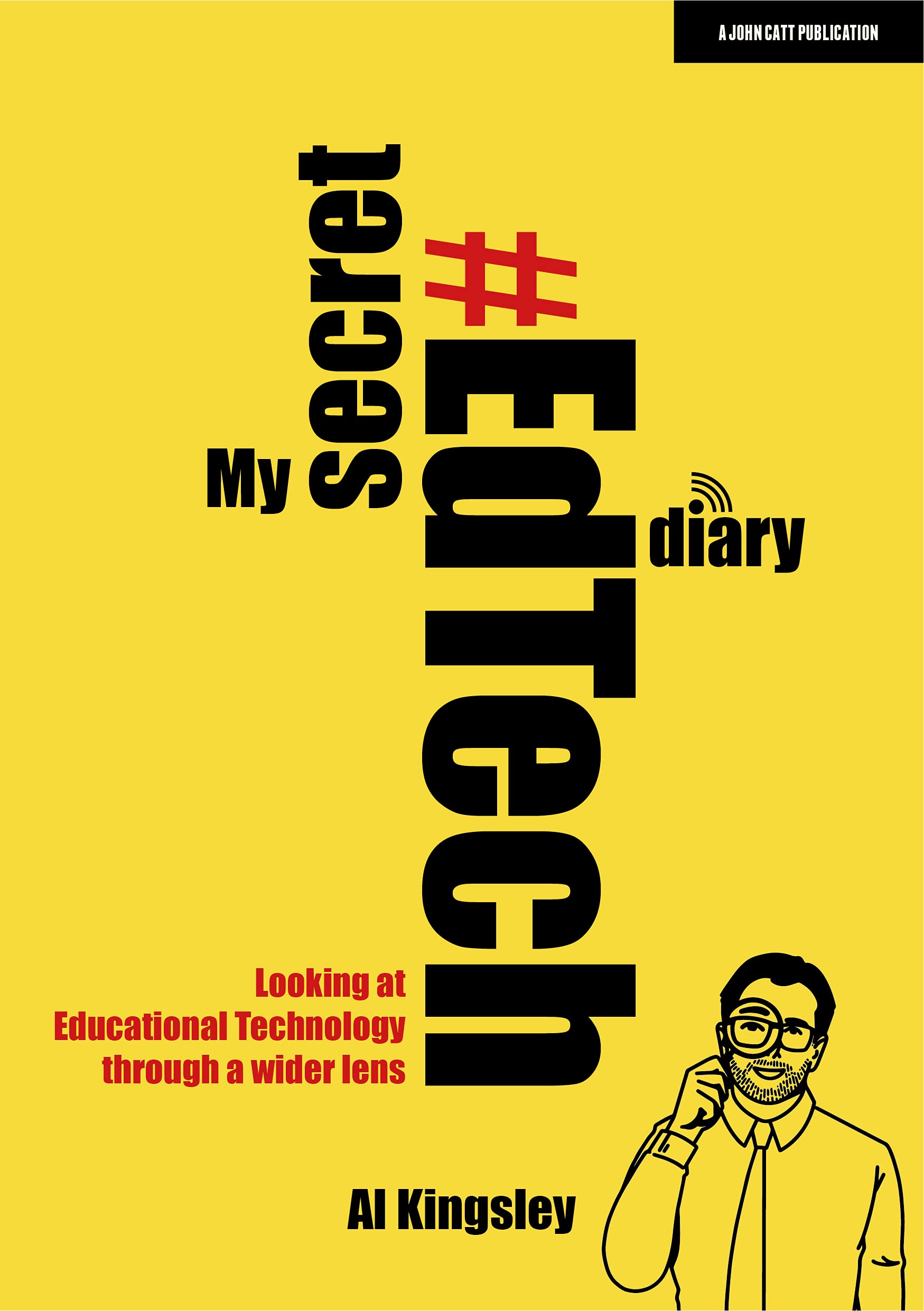 With over 30 years' experience of developing and using EdTech products, Al Kinglsey is a passionate advocate for collaboration between school leaders, education systems and the EdTech industry.
In My Secret #EdTech diary, Kingsley draws on his unique experience to create an easy to access resource full of practical advice. With bitesize chapters capturing the experiences and reflections of a diverse range of educators, as well as recommendations for further reading resources, this book provides a one-stop-shop for the most effective EdTech practices.
This publication is no longer available on EBSCO. You may be able to find it from other sources.
EdTech Essentials: The top 10 technology strategies for all learning environments by Monica Burns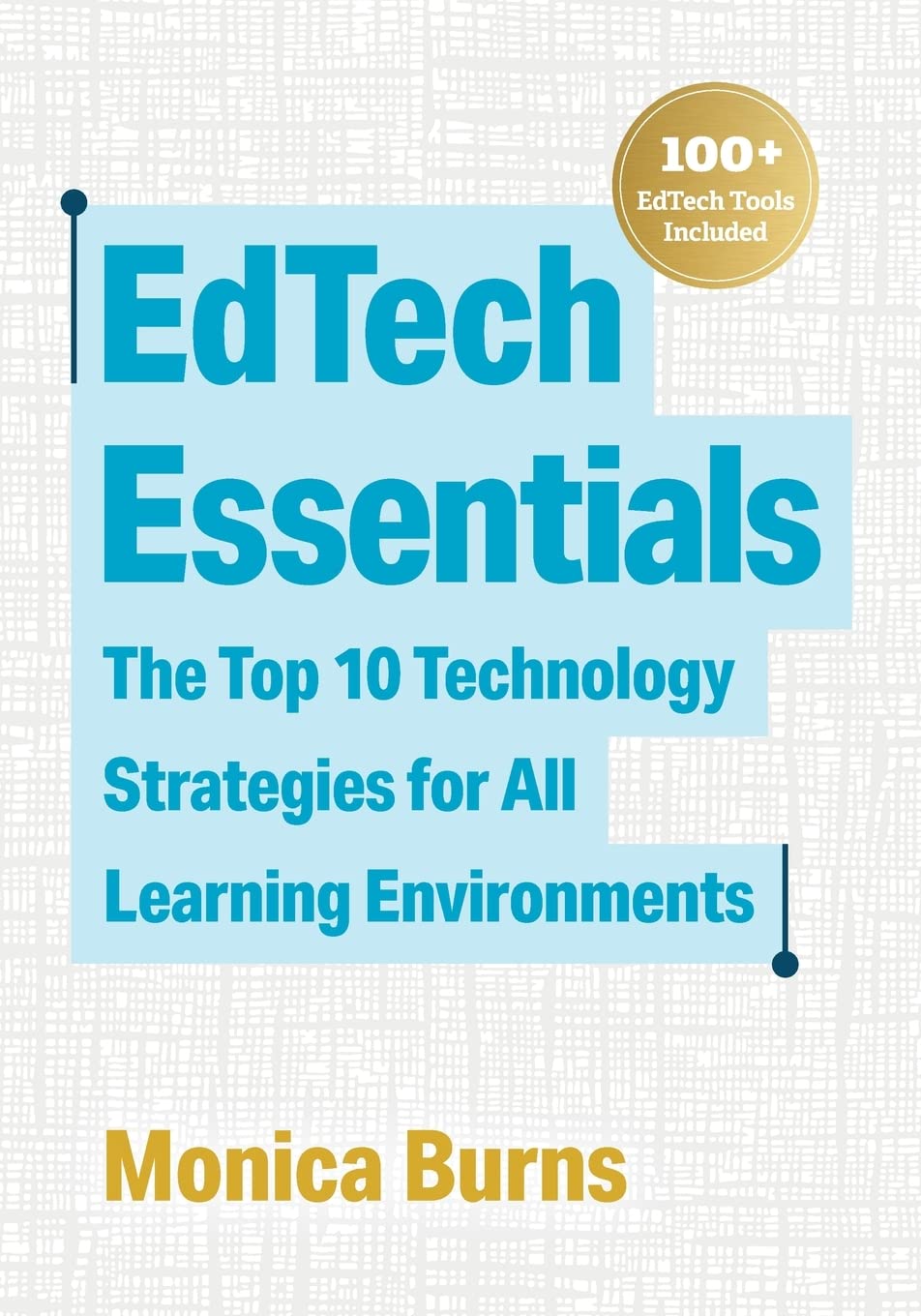 In this highly accessible guide, Burns uses her wealth of EdTech experience and expertise to provide clear and practical advice to show how any educator can incorporate the top ten essential EdTech skills and strategies into their learning setting
Covering topics such as navigating online spaces, developing collaboration structures and developing transferable skills, each chapter explains the importance of the skill or strategy. Burns also includes supporting research, practical examples and guidance for planning and reflection.
May 2023
100 Ideas for Secondary Teachers: Assessment for Learning by David Spendlove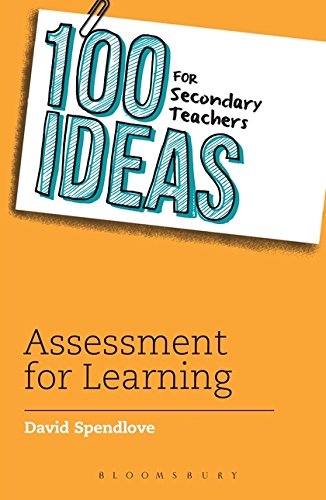 The use of effective assessment for learning (AfL) to provide meaningful and continuous feedback is an essential skill for any educator.
This book, designed for secondary school teachers, will help you to deepen your understanding of the impact that effective AfL can have on learners, and why it's so important for improving teaching and learning.
Packed full of quick and easy-to-implement ideas and strategies, this book is a must-read for any teacher looking to support their students to become outstanding learners.
Fast and Effective Assessment: How to reduce your workload and improve student learning gan Glen Pearsall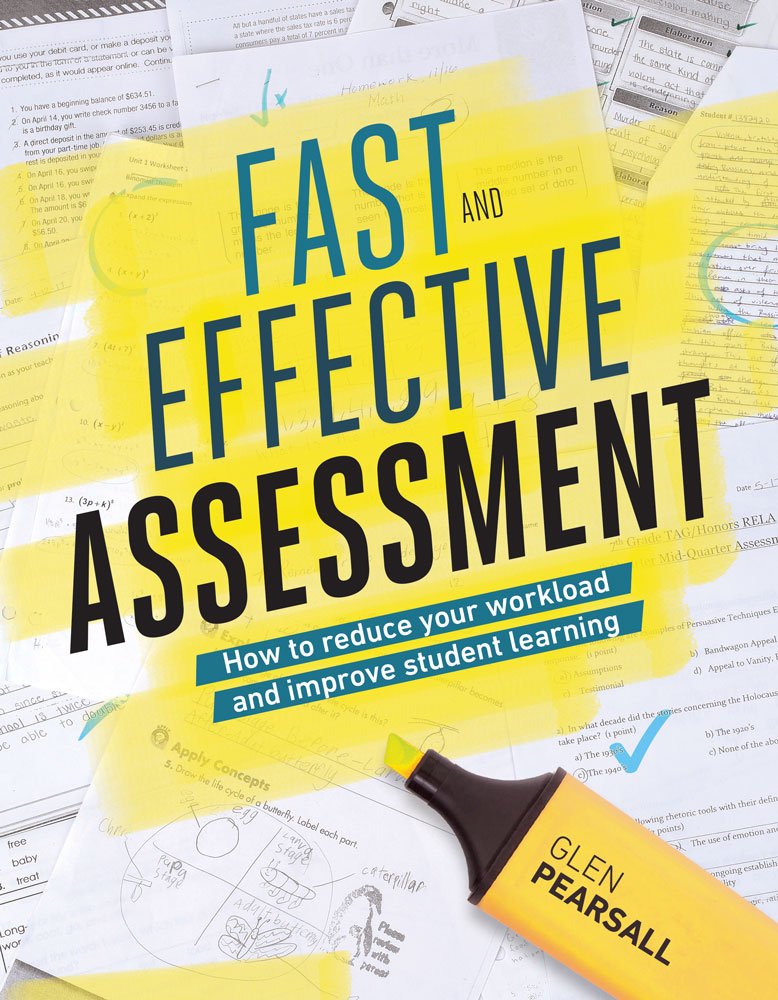 Drawing on his own experiences, Pearsall shares an assortment of practical strategies and techniques for improving the quality of feedback, whilst reducing the time and effort needed to review and correct students' work.
Divided into six chapter, Pearsall covers:
Refining questioning techniques
Encouraging learners to understand what is expected of them
Quick techniques for checking understanding
Modifying traditional testing strategies
Sustainable marking
Encouraging student involvement in assessment
April 2023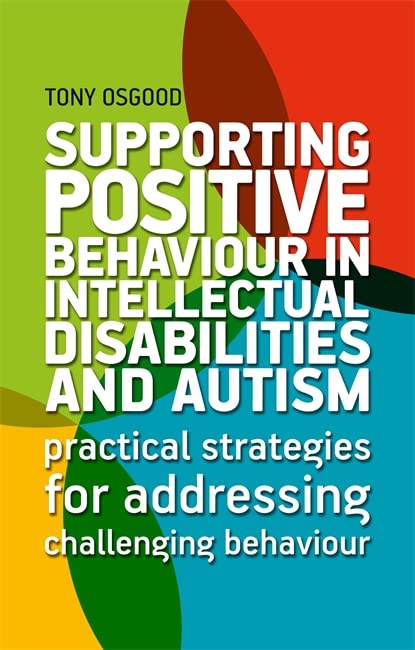 Supporting Positive Behaviour in Intellectual Disabilities and Autism: Practical Strategies for Addressing Challenging Behaviour by Tony Osgood
This practical and easily-accessible book provides educators with a jargon-free guide to working with learners with intellectual disabilities or autism.
Throughout the book, Osgood draws on his vast experience to offer the reader examples of best practice for analysing and addressing challenging behaviour across a range of settings, whilst ensuring a person-centred approach is maintained.
---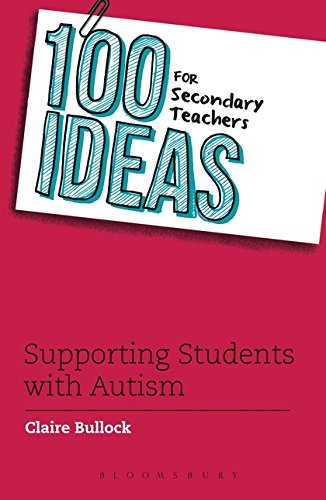 100 Ideas for Secondary Teachers: Supporting Students with Autism by Claire Bullock
This book offers educators a range of step-by-step strategies and ideas to help create an inclusive learning environment for students with autism.
Covering topics such as transition, assessment, anxiety support, behaviour, social skills and communication, and teasing and bullying it also includes case studies and links to additional resources, to become the ultimate troubleshooting guide for secondary schools teachers.
March 2023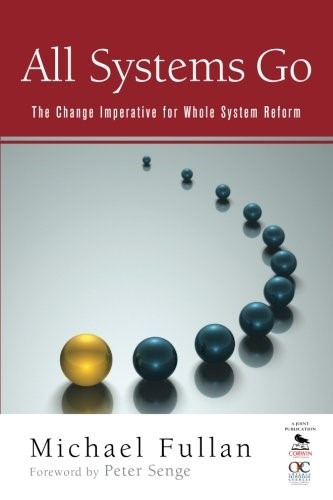 All Systems Go – The Change Imperative for Whole System Reform by Michael Fullan
In this book, world-renowned expert on educational reform, Michael Fullan, offers a clear and compelling model for whole-system education reform.
Based on Fullan's own experience, this book is packed with examples of how to engage those who are needed to truly reimagine our schools, and how to encourage collaboration amongst staff and learners. It addresses whole-system reform in a practical way, and is essential reading for practitioners and policy-makers.
---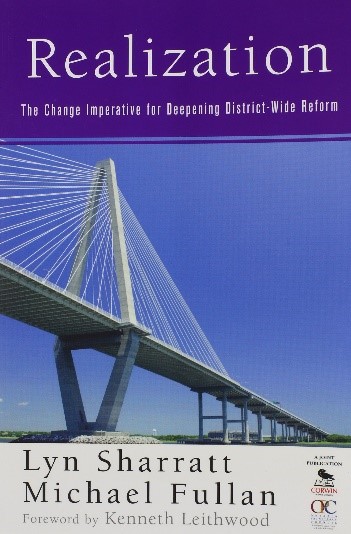 Realization – The Change Imperative for Deepening District-Wide Reform by Lyn Sharratt and Michael Fullan
Described as a must-read for education reformers, this book provides a clear and compelling model of how whole-system reform can be achieved for sustained learner improvement.
The research presented in this book offers strong support for the idea that when opportunities are provided to meaningfully increase the skills and knowledge of education practitioners, it will be their learners that are the real winners.
February 2023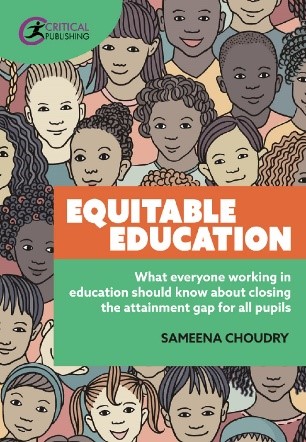 Equitable Education: What everyone working in education should know about closing the attainment gap for all pupils by Sameena Choudry
In this highly readable and inspirational book, Sameena Choudry uses her vast experience of addressing matters of equality and diversity in education. She ensures educators are better informed of the issues impacting on the achievement and attainment of key groups of disadvantaged learners.
Chapters focus on social class, gender, English as an Additional Language, Minority Ethnic achievement, Gypsy, Roma and Travellers, refugee and asylum seekers, and those with special educational needs and disabilities. Throughout each chapter Choudry gives the reader evidence-informed strategies and practical approaches to support educators as they address the needs of their learners.
---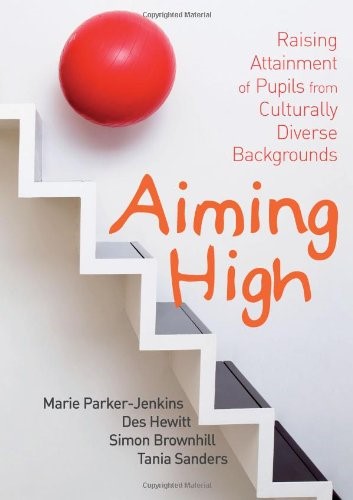 Aiming High: Raising Attainment of Pupils from Culturally-Diverse Backgrounds by Marie Parker-Jenkins, Des Hewitt, Simon Brownhill and Tania Sanders
The Drawing on the authors' research and experience, Aiming High provides a comprehensive toolkit for educators working in a culturally diverse setting.
This easy-to-navigate book contains practical suggestions and proven strategies for raising attainment. Shaped around several themes, the book covers:
induction for new arrivals
supporting EAL pupils
raising 'Black Boys' attainment
Gypsy, Roma and Traveller children in the UK
working with parents and the local communitys.
January 2023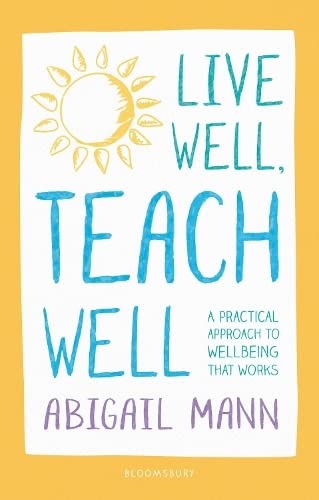 Live Well, Teach Well: A practical approach to wellbeing that works by Abigail Mann
"In order to secure the best possible outcomes for your pupils, you must look after your own wellbeing"
Live Well, Teach Well, is brimming with a host of practical ideas and strategies to help you do just that.
Drawing on her own experiences, Mann provides a whole host of easy to implement ideas and techniques to help educators stay energised, focused and positive. Mann also looks at ways educators can work more efficiently and effectively, to reduce workload and support a healthy work-life balance.
If you're looking for straightforward techniques that have a big impact, this book is a must read!
---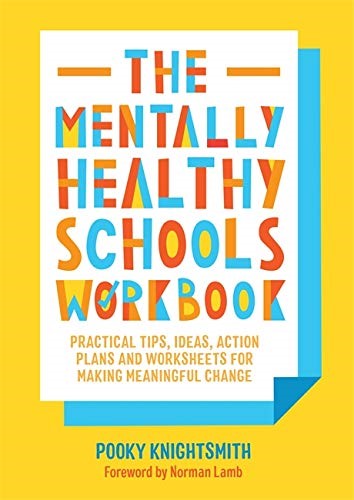 The mentally healthy schools workbook: Practical tips, ideas, action plans and worksheets for making meaningful change by Pooky Knightsmith
The Mentally Health Schools Workbook is an ideal place to start for anyone wishing to promote and encourage mental health in their workplace.
Drawing on the latest thinking of mental health, Knightsmith offers relevant and practical advice in a clear and easy to understand way.
This book features a host of tried and tested tools to support the mental health needs of learners, offered in a sincere and encouraging manner.
Whilst this book may be aimed at senior leaders it offers something for all practitioners looking to make meaningful change for their learners.
November 2022
The reform of initial teacher education in Wales: from vision to reality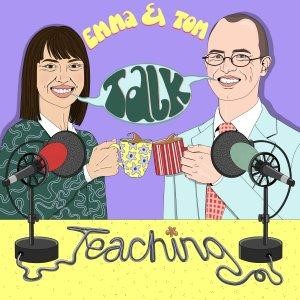 We've got a special edition for you this month, since Emma and Tom from Talk Teaching are discussing this month's Meddwl Mawr recommendation on their latest podcast.
Education in Wales has been going through a period of transformation over the last few years, with a new approach that places teachers at the heart of the reform process.
To ensure teachers are confident to successfully deliver the reformed curriculum, a new approach for initial teacher education (ITE) has also been needed.
This paper sets out the background to these reforms and discusses three of the key dimensions of Wales' new model of ITE: co-construction and governance, integrating university and school perspectives and re-envisioning mentoring.
October 2022
100 Ideas for Primary Teachers: Supporting Children with Dyslexia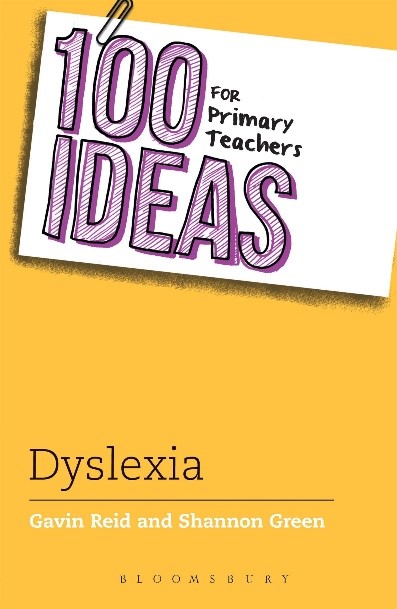 This practical guide provides anyone supporting children and young people with dyslexia with 100 engaging and practical activities to help reinforce their learning development.
In addition to covering all key areas of the primary curriculum, the book offers an assortment of approaches on differentiation, memory strategies and planning for learning.
Featuring a wide range of ready-to-use activities and strategies, this is great addition to any teacher's toolkit. It also offers new ideas and insights to ALNCOs, head teachers, parents and carers and anyone else working with a child or young person with dyslexia.
100 Ideas for Secondary Teachers: Supporting Students with Dyslexia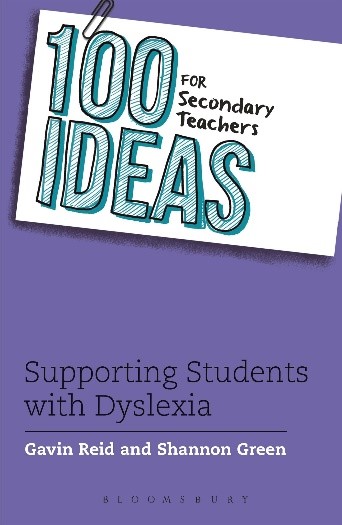 Designed for busy secondary school teachers, this practical guide features a host of tried-and-tested, ready to use activities to help support and engage learners with dyslexia.
In addition to covering key secondary subject areas (including English, maths and PE) it offers practical advice on personal development - from self-esteem and staying motivated to exam preparation.
This is the perfect companion for teachers and learning support staff who want to ensure that those learners with dyslexia are fully supported to reach their potential.
September 2022
Positive Behaviour Management in Primary Schools: An Essential Guide by Liz Williams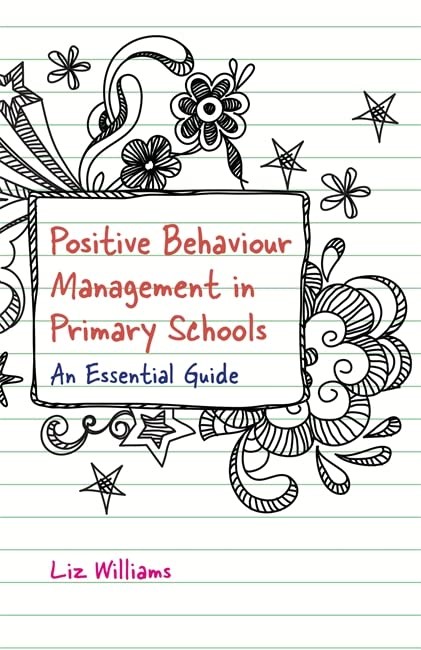 This no-nonsense, easy to read book offers positive and practical advice to assist teachers in promoting positive behaviour in primary schools.
Drawing on a range of theories and approaches, Williams explores how positive behaviour management can effectively support learners with their personal, social and emotional development.
Williams considers a range of factors that can influence positive behaviour, such as environment, mental health, parents and the importance of planning.
This book is a must read for both new and experienced teachers and learning support workers.
Motivating Unwilling Learners in Further Education: The key to improving behaviour by Susan Wallace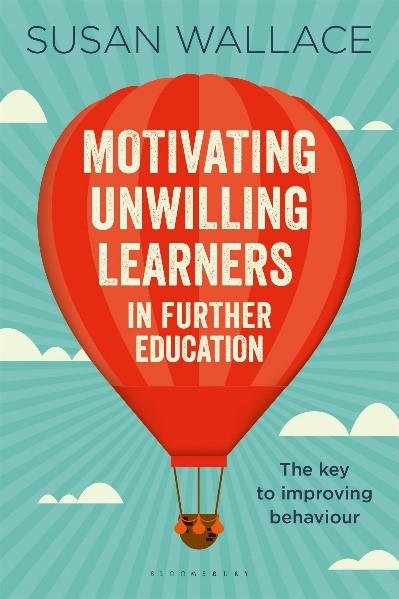 This easy to navigate resource provides FE teachers, both new and experienced, with the tools they need to motivate disengaged learners and help them realise their potential.
Drawing on her years of experience as an FE teacher and professor, Wallace identifies the four main barriers than might affect learners: fear, boredom, previous negative experiences and loss of hope. She then goes on to discuss an array of practical strategies and techniques which practitioners can use to re-engage their learners.
And if that's not enough, there are also tips for practitioners to keep themselves motivated.
July 2022
Developing the Expertise of Primary and Elementary Classroom Teachers: Professional Learning for a Changing World - Tony Eaude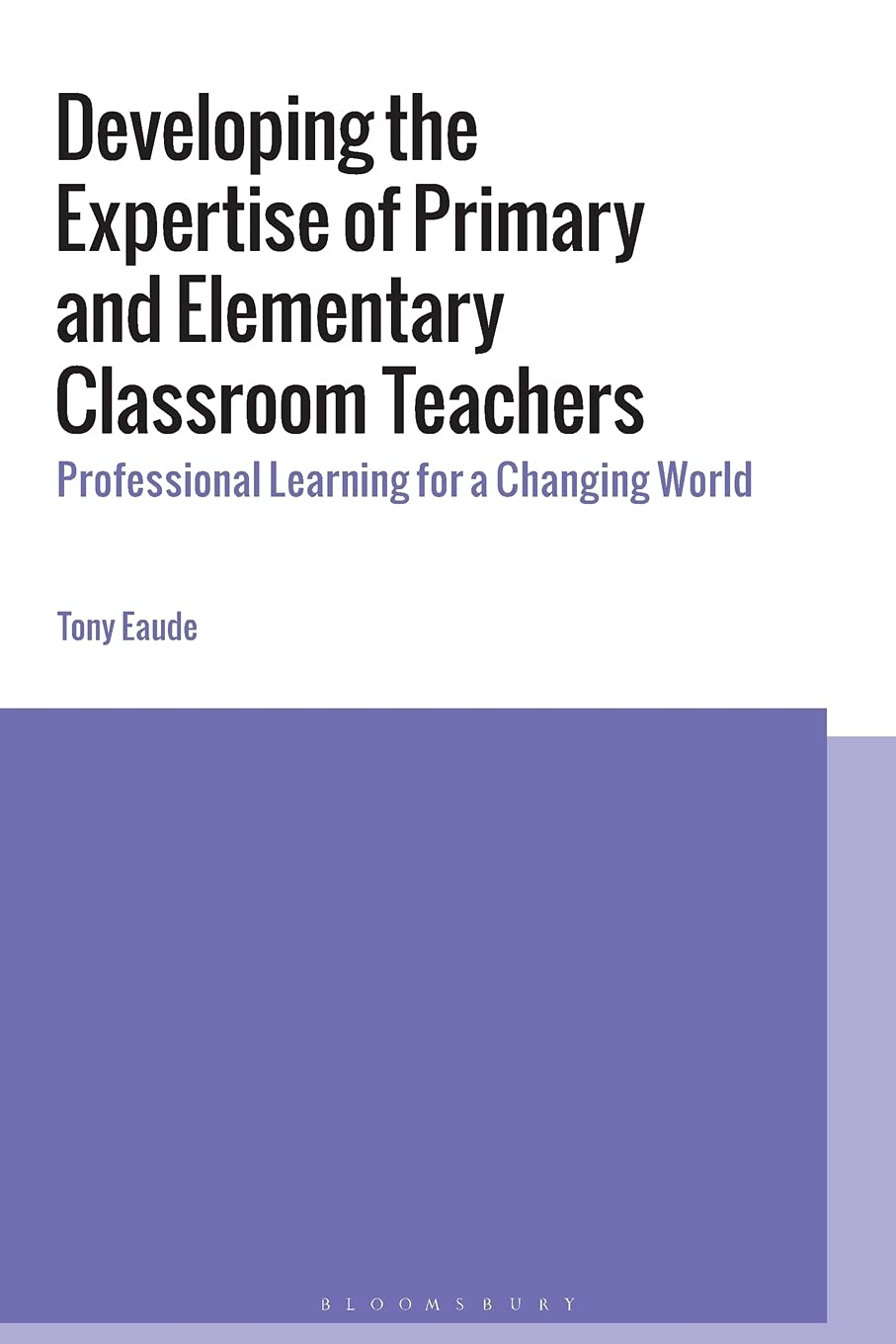 Written by a former teacher, this book argues that effective classroom practice requires teachers to be attuned to needs of individual learners, using their knowledge and understanding to create of inclusive classroom environments. Eaude considers how primary teachers can successfully expand their expertise and develop a flexible, intuitive approach to planning, assessment and teaching.
Regular, contextualised professional learning that allows teachers to relate (and apply) theory to their own practice is identified as being central to the development of key skills and abilities. The book also outlines the role that professional learning communities can play in helping to enhance practice and improve outcomes.
Formalise, Prioritise and Mobilise: How School Leaders Secure the Benefits of Professional Learning Networks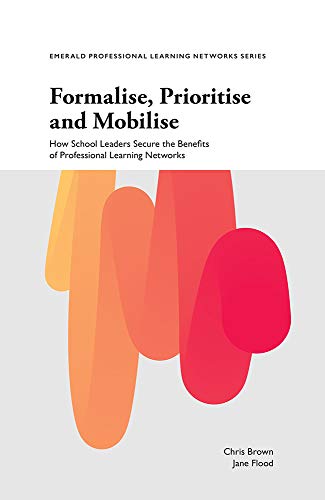 How can schools benefit from participating in professional learning networks and how worthwhile are the relationships that they foster between teachers and experts, such as university researchers? Brown and Flood use a single case study (the New Forest Research Learning Network) to demonstrate that such networks can be highly effective in promoting knowledge, sharing, innovation and helping disseminate new ideas and best practice.
The authors argue that school leaders can play an important role in determining the success of such networks. For example, through linking the work of professional networks with school improvement plans, leaders can help to 'formalise' the network at a school level and maximise the effectiveness of engagement. Furthermore, undertaking practical activities within schools, related to the work a professional learning network, can generate positive results for both the individual school and other network members, as well as empowering participating teachers.
June 2022
How to Create Kind Schools: 12 extraordinary projects making schools happier and helping every child fit in – Jenny Hulme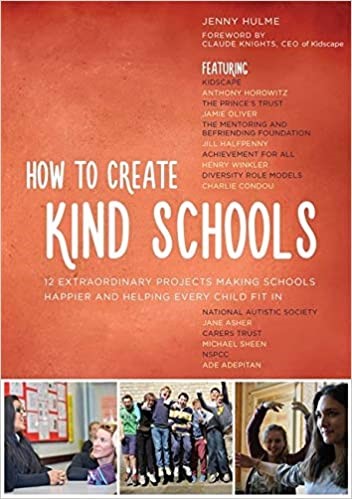 Celebrating the 30th anniversary of Kidscape, this unique book brings together 12 well-known charities (and their celebrity supporters) to share a collection of innovative projects which promote inclusion, tolerance and kindness.
Each individual story provides an insight into the creative and innovative projects taking place in schools to support learners – from a gay role model to a peer mentor, a dance workshop to a gardening club, an autism ambassador to a travelling Gypsy theatre group.
This book will provide inspiration for all educators looking for imaginative, yet practical ways to support those learners who don't always feel like they fit in.
Teaching Happiness and Well-Being in Schools: Learning to Ride Elephants – Ian Morris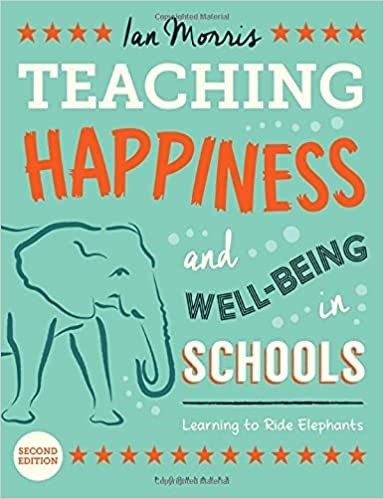 This engaging and thought-provoking book offers useful advice and guidance for educators looking to develop and implement a well-being programme in their setting.
Teaching Happiness and Well-being in School is written by Ian Morris, who worked under Anthony Seldon at Wellington College, which is well-known for its well-being and happiness curriculum.
In addition to an introduction on the theory of positive psychology, the book covers teaching approaches to well-being and provides suggested content to inform your own well-being programme.
May 2022
Measuring Up: What educational testing really tells us – Daniel Koretz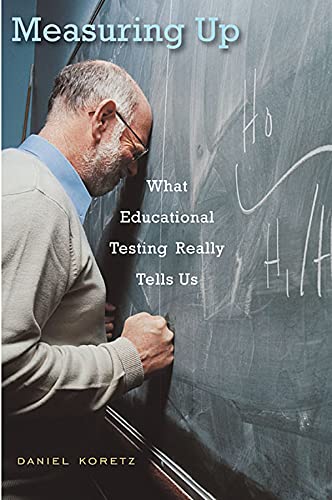 Easy to read and rich with fascinating examples, this insightful book discusses some of the most fundamental issues that that arise in educational testing.
Providing clear and reasoned advice, Measuring Up aims to demystify educational testing. Using everyday examples, Koretz takes the reader through the principles of testing and test design. The book discusses what tests can do well, as well as what their limits are and looks at how easily tests and scores can be misunderstood.
One of the most readable books on testing that you will encounter.
Assessment for Learning: Putting it into practice - Paul Black, Chris Harrison, Clara Lee, Bethan Marshall and Dylan Wiliam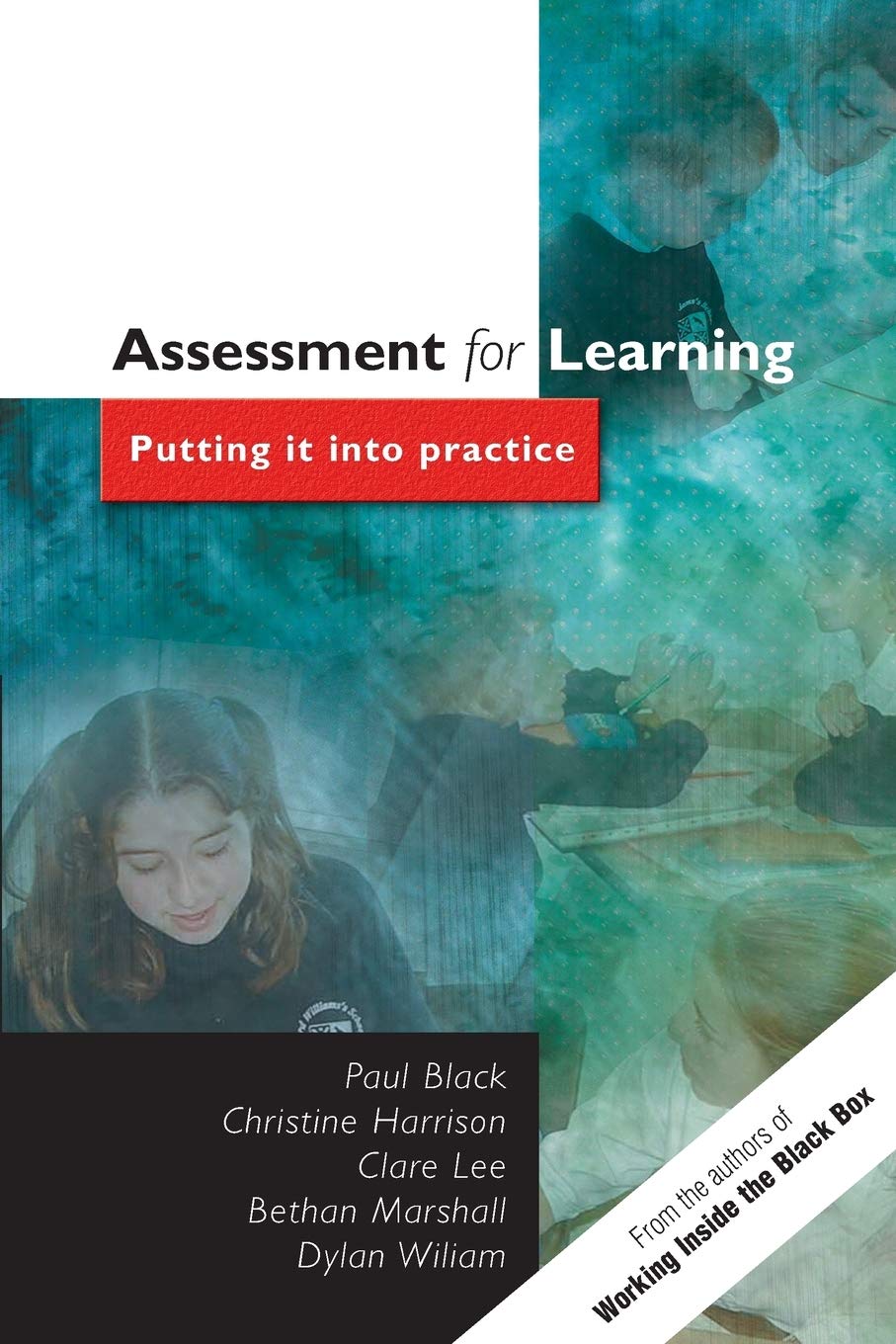 Offering valuable insights into assessment for learning, this book provides pragmatic advice and guidance on implementing new and innovative approaches to improve teaching and learning.
Assessment for Learning – Putting it into practice is based on a two-year project involving thirty-six teachers in schools in Medway and Oxfordshire. The research focuses on four key areas of formative assessment: questioning, feedback approaches, peer and self-assessment and the formative use of summative tests.
This book clearly demonstrates the power of assessment for learning and its impact on student learning and achievement.
This publication is no longer available on EBSCO. You may be able to find it from other sources.
April 2022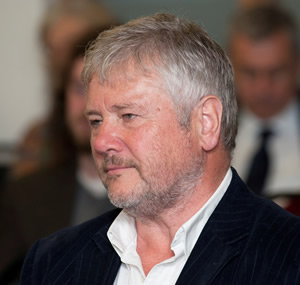 This month we're delighted to share two guest recommendations from Professor John Furlong OBE.
Professor Furlong is an Emeritus Fellow of Green Templeton College and Emeritus Professor of Education at the University of Oxford.
He is the author of the 2015 report 'Teaching Tomorrow's Teachers', which helped shape the future vision of initial teacher education (ITE) in Wales. He was also the inaugural Chair of the EWC's ITE Accreditation Board.
I am recommending two articles that I believe that all colleagues in Wales with an interest in initial teacher education (ITE) should read. They were initially published as part of the BERA-RSA Inquiry into Research and Teacher Education and became central to the thinking underpinning the new model of ITE now adopted in Wales.
The first paper, by Winch, Oancea and Orchard, examines different conceptions of what it means to be an effective teacher: the teacher as 'craft worker', an expert in situated knowledge; the teacher as 'executive technician', an expert in technical knowledge. They argue that while each of these dimensions is important, genuine professionalism demands something in addition; that is the ability to form critical judgements on existing knowledge and its relevance to particular situations.
The well-known paper by Burn and Mutton then goes on to explore the ways in which innovative ITE programmes around the world have attempted to provide opportunities for beginning teachers to do just that – to bring different forms of professional knowledge together in the development of their own practice. The paper also examines the evidence that what they call 'research-based clinical practice' does improve beginning teachers' professional learning and pupil outcomes.
Christopher Winch, Alis Oancea & Janet Orchard (2015) The contribution of educational research to teachers' professional learning: philosophical understandings, Oxford Review of Education
Katharine Burn & Trevor Mutton (2015) A review of 'research-informed clinical practice' in Initial Teacher Education, Oxford Review of Education
March 2022
Creating Learning without Limits - Mandy Swann, Alison Peacock, Susan Hart and Mary Jane Drummond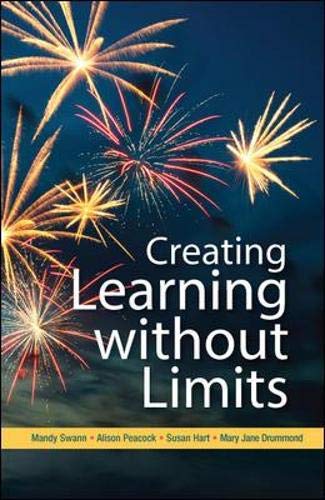 This engaging and inspiring book tells the story of how a primary school, which was once in special measures, created a learning environment that is 'inclusive, humane and enabling for everybody'.
Creating Learning without Limits builds on prior research on classroom practice by the authors, and explores how the learning capacity of every child can be enhanced by creating a classroom environment that is inclusive and free from 'ability' labels.
A must read for any educator who believes in the limitless potential of all learners and young people.
This publication is no longer available on EBSCO. You may be able to find it from other sources.
Motivation to Learn: Transforming classroom culture to support student achievement - Michael Middleton and Kevin Perks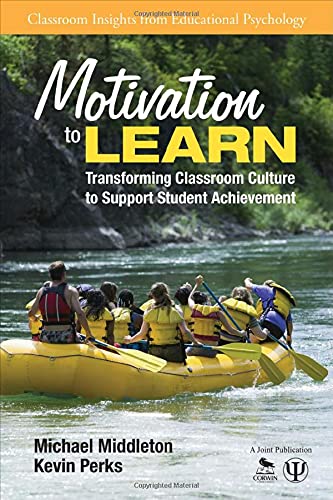 Whether you're a newly qualified teacher, or an experienced practitioner, one of the biggest challenges for any educator is how to motivate learners.
'Motivation to Learn: Transforming Classroom Culture to Support Student Achievement' provides concrete strategies to help educators create a learning environment that maximises student engagement.
As well reviewing the psychology behind motivation, this book provides opportunities for self-reflection, real-life case studies and practical ideas that can immediately be implemented in the classroom.
What did you think of this month's recommendations? How did they help develop your practice? Tweet your response using #MeddwlMawr
Why not try using the tools in the PLP to reflect on the ideas from this month's recommendations and how you can apply them to your own practice?
Have you been inspired by our recommendations, and want to share what you've learnt with your colleagues? Read our guide to setting up a journal club.