The Council consists of 14 members including the Chairperson. Members represent a range of interests across the education workforce in Wales.
Seven members are directly appointed through the Welsh Government public appointments process, and seven members are appointed following nominations made by organisations named in Schedule 2 of the Education Workforce Council (Membership and Appointment) (Wales) Regulations 2014.
The current Council took office on 1 April 2023.
Eithne Hughes - Chairperson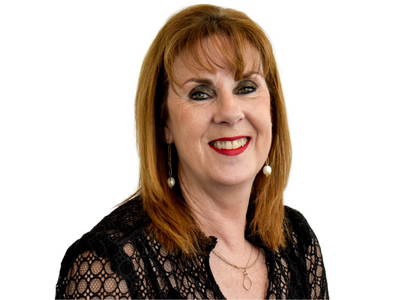 Eithne was the Head of Ysgol Bryn Elian for 11 years. She won the Teaching Award for Leadership for Wales in 2004 andwas awarded an OBE for services to Secondary Education in Wales in the 2013 New Year's Honours' List. More recently in 2017, Eithne won the Cymru Professional Award for promoting school collaboration. She was awarded the Pearson award for Leadership in 2004 and UK runner up of Investors in People Leadership award.
Eithne is a past president of ASCL, currently serving on the executive group and co-authored the "Blueprint for Wales" outlining a roadmap for strategic and operational improvement for Wales based on a self-improving school system.. She is a current member of the Foundation for Leadership in Education Research Council UK, representing Wales in this forum, and an invited member of the Oxford All Souls Group. She was recently awarded an Honorary Professorship with Bangor University and was formally a member of the Teacher Recruitment & Retention Advisory Board. She is also the ASCL Cymru Director.
Kelly Edwards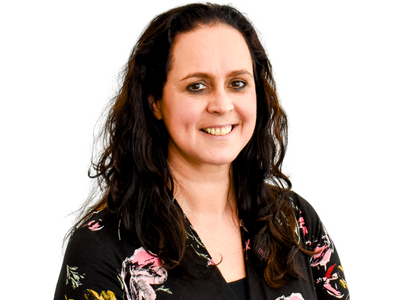 Kelly has worked in education, across a variety of sectors, for 20 years. She taught English in secondary education then qualified as a careers adviser. She completed her MA in Post-Compulsory Education and Training at the University of Wales, Newport in 2011.
Kelly spent nine years in higher education in various roles at the former University of Wales, Newport, Glamorgan University, and the University of South Wales as project manager, programme leader, and senior lecturer in work-based learning (WBL). She then moved to the adult community learning sector as senior research and policy officer at the former WEA YMCA CC Cymru.
Kelly joined the National Training Federation for Wales (NTfW) as Head of WBL Quality in 2016, with strategic responsibility for leading quality improvement across the WBL sector in Wales. She is currently Director of Development at ColegauCymru, responsible for leading the development of projects that support enhancement and enrichment for FE-led provision.
Theresa Evans-Rickards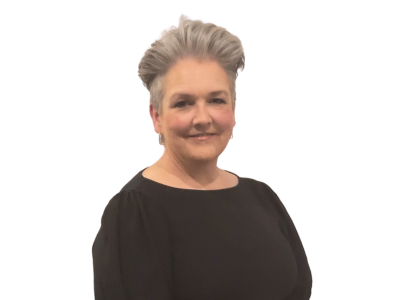 Theresa began working in education through third sector voluntary work in Girl Guiding, subsequently working in Youth Centres prior to embarking on her teaching career. After doing a PGCE in Business Education she taught Business Studies, ICT and Computing in several Secondary Schools in both Wales and England becoming head of faculty and a senior leader.
In 2010 Theresa became an adviser for ICT and Computing across Torfaen and Monmouthshire followed by two years at Regional Consortium. In 2014 she moved into the ALN sector becoming a Deputy Headteacher at a 3-19 Special School. Alongside this Theresa developed and managed a Local Authority Inclusive Practice Service supporting mainstream schools and gained an additional PGCE and an MA in Education Leadership and Management. In 2016 Theresa became the Chair of the South Wales Association for Special School Deputy Headteachers, a role she held for six years, which provided opportunities to develop leadership collaboration across the sector. In 2022 she became the Acting Headteacher of a 3-16 Special School. Her work during the last decade has led Theresa to become an advocate for ALN and the teachers and support staff that work in this sector.
Jane Jenkins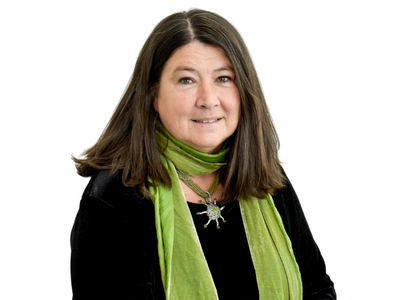 Jane Jenkins has worked as a teacher, headteacher and school improvement adviser in Cardiff for over 30 years. She has recently retired as the headteacher of Moorland Primary School in Splott, and has been doing consultancy work, and supply teaching since then.
Jane has spent her career working in inner-city schools and has always recognised the importance of supporting the wellbeing of the whole school community in order to secure the best outcomes for children. Her work with the advisory service focused on the development and implementation of the Foundation Phase curriculum, and she has always been a strong advocate for play-based and authentic learning.
Since retiring, Jane has been keen to take more opportunities to travel and is hoping to use her recent TEFL qualification to teach English abroad in the future.
Rosemary Jones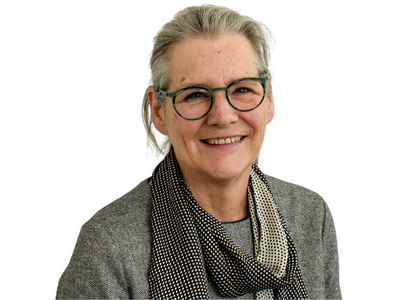 Rosemary is an education consultant and a part time school improvement adviser for GwE. She has extensive school leadership experience including Welsh medium and bilingual schools. She was headteacher of a high school in Flintshire.
Rosemary is passionate about learning and creating positive experiences to increase learners' confidence and raise aspirations. She is a trustee of the social mobility charity, Brightside.
Rosemary is a member of Cyngor Partneriaeth Cymraeg. She was awarded an OBE for services to education in 2017.
Kathryn Robson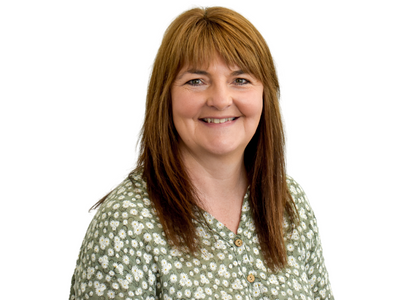 Kathryn Robson is Chief Executive of Adult Learning Wales. Kathryn has worked in the post-16 education sector for over 20 years and has developed many partnerships to help advance further education and adult community learning.
With a background in Human Resource Management, Kathryn is a Chartered Member of the CIPD, and holds a Post Graduate qualification in HR Management from Swansea Institute of Higher Education. She is a member of Colegau Cymru's Principals' Forum as well as their Audit Committee, and is also a member of the Wales Council for Voluntary Action (WCVA). Kathryn is actively involved in advancing race equality initiatives and is a Board Member of Race Council Cymru.
With a keen interest in the health and wellbeing benefits linked to adult learning, Kathryn actively works with Social Prescribing Networks across all regions. She is an advocate for lifelong learning for all ages, and has held school governor positions across primary and secondary school education throughout her career.
Nicola Stubbins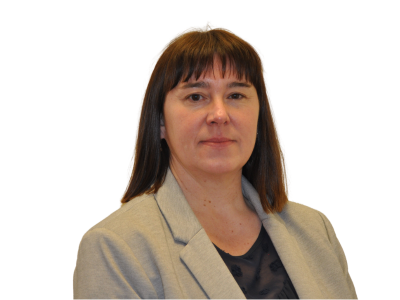 Nicola has worked in public service since 1995. She began her social care career as a mental health support worker and has a broad range of experience across children's and adult social care as well as education and housing.
Nicola has held senior leadership posts in local government for 14 years and is currently the Corporate Director Communities for Denbighshire County Council where she is also the Council's Corporate Director Social Services and Education.
During 2020-21, she was President of the Association of Directors of Social Services Cymru (ADSSC) after being Vice President for the previous two years. She is also a board member of RYA Cymru Wales.
Gwawr Taylor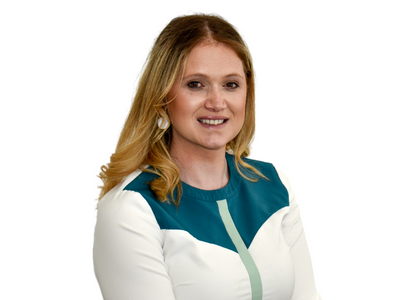 Gwawr Taylor is the University Secretary at Aberystwyth University, where she leads on university governance, and managing the work of the Council and its committees. She also supports institutional compliance with legal and statutory duties, particularly with respect to information governance and health, safety and the environment.
Gwawr was Assistant University Secretary and Head of Welsh at the University of South Wales (USW), where she was responsible for developing Welsh-medium provision and Welsh compliance across the University, as well as managing governance across the USW Group.
Gwawr is a local authority governor at Ysgol Gynradd Dyffryn Cledlyn in Ceredigion. She has worked and collaborated with school pupils, further education learners, and higher education students for a number of years.
Bethan Thomas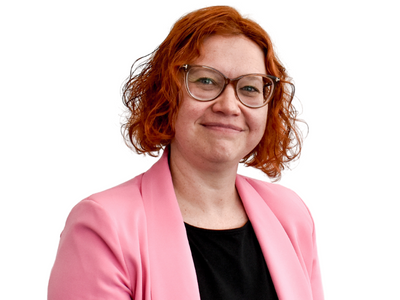 Bethan Thomas is a graduate of Swansea University and BPP Law School. She is an Equality and Human Rights leader with over 12 years' successful experience within the Trade Union and Charity sectors in Wales.
Bethan undertook voluntary board positions within local Women's Aid Charities and Welsh Women's Aid before becoming a Trade Union Official for the University and College Union. She is currently a Regional Manager for UNISON Cymru/Wales leading on Social Partnership, Policy and Equality. A Welsh speaker, Bethan has two primary school aged children who are educated through the medium of Welsh.
Sue Walker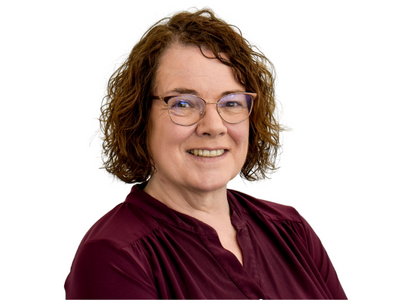 Sue started her teaching career in London working for the Inner London Education Authority (ILEA). After moving back to Wales, she worked in schools in the Bridgend area before taking up a headship post in Swansea and was on one of the initial cohorts for the National Professional Qualification for Headship. A move into the advisory service took Sue back to the old mid-Glamorgan area where she stayed until moving into Rhondda Cynon Taff as a school improvement officer in 2011. In 2017, she took up her current role as Director of Education for Merthyr Tydfil County Borough Council.
David Williams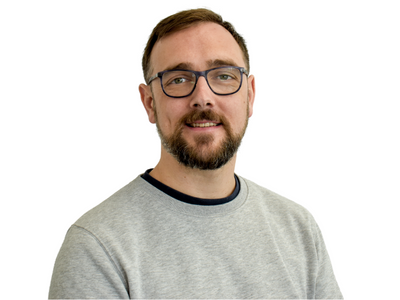 David Williams has been involved in youth work since the age of 17 as a volunteer and is currently managing Torfaen Youth Service. He is responsible for overseeing the leadership team who manage the day to day delivery of service whilst setting the strategic direction. David is a member of the Youth Work Strategy Implementation Board working towards the implementation of the new Youth Work Strategy for Wales. David is a trustee on two charities, Life Trust Cardiff and Bridge the gap for Black, Asian and Minority Ethnic communities who are actively involved in providing a range of support services within the local community.
Geraint Williams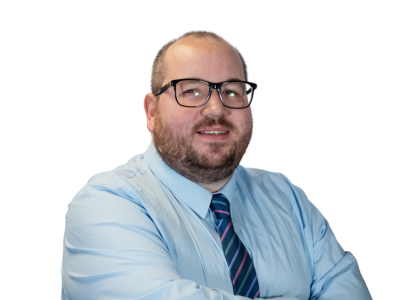 Born and residing in Merthyr Tydfil, Geraint Williams is a leader and science teacher at St David's Catholic College, Cardiff. He has responsibility for professional learning and management of its pastoral team. He has worked in both secondary and further education settings over the past 12 years. Having graduated in chemistry at Cardiff University, Geraint went on to complete his PGCE and subsequent MA in education at Cardiff Metropolitan University. He is currently co-chair of Citizens Cymru Wales, and a lay officer for the National Education Union.