Keith Towler: Youth work in Wales rises to the challenges of the lockdown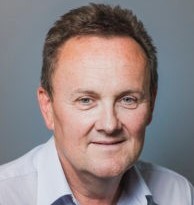 We are now plunged into a public health crisis where the dependency we have on one another is central to our ability to 'flatten the curve', ease the pressure on our wonderful NHS and ultimately to save lives. The response of youth work across Wales has demonstrated its creativity, dedication and practicality of approach. As youth centres and projects have closed during lockdown we're seeing youth workers and youth support workers supporting the repurposed schools, delivering free school meals, devising digital methods to make contact with young people and responding to their concerns, needs and requests for assistance.
The Welsh and UK governments have given very clear direction during lockdown. It starts with a simple and clear message to stay at home, to only go outside for food, health reasons, for one form of exercise or for work if it is essential. When you are outside you must practice social distancing. This is a difficult and challenging time for everyone.
There has been quite a lot of media attention given to the impact of all this on children, families, older people and those who are vulnerable. But what about the impact on our young people? The young people that youth work is here to serve. How does it feel for them? Vulnerability can take many forms and I confess to thinking about those young people who are homeless, those whose well-being relies on social interaction and contact with a trusted adult, those for whom their home is not that safe a place to be, those who are vulnerable to exploitation, those who are care experienced, those who suffer anxiety and stress, those in the secure estate and those who are facing problems paying the rent and making ends meet.
Youth work is, of course, demonstrating its worth once again and stepping up to the challenge of supporting those young people during this unprecedented time. I have heard that some local authorities have determined for themselves that their youth workers are key workers but that is certainly not the position across Wales. As the furloughing of staff begins to take effect we could see many of the skilled youth workers that young people rely on in ever-short supply. The funding uncertainty, particularly for those in the third sector, is also causing concern.
In my view, youth work should be recognised as an essential key service that is delivered by youth workers in the third and maintained sector. Its fragility as a sector is in sharp relief to the value it holds for young people.
Let me use this opportunity to share how youth work in Wales is working in response to COVID-19. All local authorities and those working in the third sector closed their youth centres and projects by the end of March. That did not mean that their work came to an end. Far from it in fact as a large proportion of their work including staff and resources moved to online forms of delivery and contact with young people. Youth work values are shining through as connections are maintained with young people so support, advice and guidance can be delivered. Youth people have always spoken about the importance of the trusted relationship they have with their youth workers and at this time of crisis that relationship is incredibly valuable.
A high number of youth work staff in local authorities have been moved to support the re-purposed schools and childcare hubs. This work is incredibly important of course but it is also really pleasing to hear that in many situations this has seen positive relationships being built and reinforced between school and youth work staff, including a greater understanding and respect for the different approaches of teaching and youth work. It is great to see the education family really coming together at a time of crisis.
Other local authority youth workers have also been asked to help with the delivery and distribution of free school meals, and maintaining their work across other services for example in youth justice, social care, health, housing and accommodation settings.
While uncertainty about the financial future for some in the Third Sector after COVID-19 is real, there are some fantastic examples of brilliant work going on. Examples include:
the Cwmbran Centre for Young People delivering construction awards and Disney quizzes
KPC Youth in Pyle near Bridgend using social media to encourage fun and running local initiatives
ProMo Cymru's support and learning on digital solutions for the whole youth work sector
Swansea MAD delivering on promises to help out communities of need with practical support
Scouts Cymru keeping everyone's spirits up with limitless, it seems, activities to help young people during these difficult times
NYAS Cymru's vital advocacy and support for care experienced young people
Mess Up The Mess engaging young people through the medium of online theatre
Media Academy Cardiff offering therapeutic services with trained counsellors and conducting assessments on children caught up in the youth justice system
the Urdd providing activities and resources for young people to enjoy at home, developing their learning and skills in the medium of Welsh
Consortia of voluntary organisations including Boys and Girls Club Cymru, Youth Cymru and Swansea MAD offering online 'Ask a Youth Worker' drop-in online sessions
the Meic helpline service for children and young people up to 25, is of course still available, 8am to midnight seven days a week in both Welsh and English
CWVYS is still working hard supporting its member organisations providing information and guidance and holding regional meetings.
And I could, of course, go on.
At a meeting of the Interim Youth Work Board for Wales - one of those video conferencing meetings we are all getting used to - we agreed that we needed to suspend some of the work we are doing to focus our attention on the youth work sector's response to COVID-19. In the absence of a dedicated website or information portal for youth work in Wales we want to increase the reach of good quality information for youth work practitioners and managers across Wales. Work is already underway and we want to develop resources, tools, training and guidance so youth workers can inform their local efforts with the support of a national approach.
Given that so much communication activity has so far been aimed at children and families the Board want to ensure that engagement with young people is undertaken. It's important that we inform young people directly during this time, to explain the steps they can take to protect themselves and others, and to respond to their concerns, particularly those who may feel marginalised or vulnerable. Young people have a part to play in the response to COVID-19. The Board want to work with the Welsh Government and partners to put mechanisms in place to ensure we not only hear the voice of young people, but that we also find a way to respond to what they say.
One last thought from me…
It is an absolute pleasure to see how youth work has also not lost its sense of fun and recognises the importance of play even in times like these. From videos of youth workers playing keepy uppy with toilet roles to providing fun quiz nights, music and singing workshops, online quiz nights, exercise routines, art and craft ideas and home based creative hairdressing. The value of youth work in Wales is here for all to see. Long may it all continue.
Hear more from Keith Towler and get the latest news, updates and developments in youth work in Wales by signing up to the Welsh Government's Youth Work Bulletin.
Keith Towler
Keith is the Chair of the Interim Youth Work Board for Wales. He was the Children's Commissioner for Wales (2008 – 2015) and is currently an independent consultant. He is a respected children's rights expert with over 30 years' experience in social work, youth work and youth justice roles.