Nia Brodrick - Improving mental health provision in the FE sector in Wales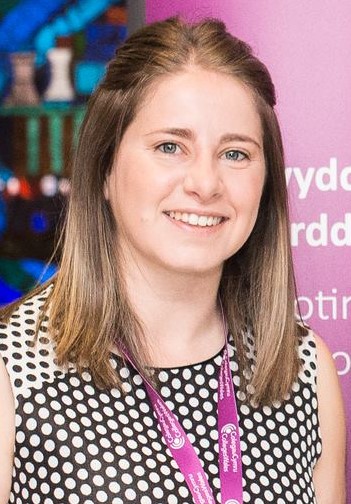 Mental health continues to be a rising concern for the further education (FE) sector in Wales. In April 2018, the Mind Over Matter Report published by the National Assembly for Wales' Children, Young People and Education Committee looked at the change needed in emotional and mental health support for children and young people in Wales.
In the summer of 2018, Welsh colleges warmly welcomed the announcement of £175,000 additional investment to assist FE institutions in enhancing their current mental health and well-being services, both for learners and staff alike. This led to ColegauCymru leading a pilot project designed to enhance existing provision, to develop new interventions and importantly - to encourage collaboration and sharing of best practice amongst institutions. Colleges chose to use the funding in ways that they felt best answered the immediate needs of their learners and staff with a number of them looking specifically at building learner resilience, in a proactive rather than a reactive way. They were encouraged to undertake a collaborative approach, working with other colleges, local charities, health boards or other relevant partners. A Mental Health Advisory Board was also established to quality control and ensure that the projects remained on target and effective.
Colleges were invited to share institution needs based analysis during their project bids. Two key themes repeated throughout the bids were resilience and staff training. Discussing resilience, one college noted, "this theme has emerged through learner surveys where students find academic setbacks difficult to overcome. For example, difficulty in understanding key concepts or poor assignment grades. Or due to other pressures from social media use, for example, they find criticism or personal setbacks difficult to manage". There was also an emphasis on digital resources, so that students could take ownership of their own mental health and well-being.
The projects varied from one college to another, but with the collective goal of improving student well-being and mental health. The initiatives ranged from online toolkits and courses, physical calm kits, resilience training, staff training courses, well-being hubs, educational modules for students, and pocket guides to a 24-hour online AI support.
This opportunity was deemed as being hugely worthwhile and a good use of resources for the colleges that were involved. Buoyed up by this positive result, and with the continued support of Welsh Government, the FE sector is determined to play its part in supporting staff and learners to develop and maintain positive mental health.
The sector as a whole continues to welcome any additional funding opportunities as they strive to proactively address the mental health and well-being needs of the college community. ColegauCymru was therefore delighted to learn in February 2020 that the success of the pilot had paved the way to secure £2million of further investment from Welsh Government to directly fund individual and collaborative mental health projects in the FE sector. This is hugely timely, as mental health continues to be a vitally important area for the FE college community in Wales, and never more so than now, as we face uncertain and unprecedented times.
Nia Brodrick
With seven years' experience in the further education sector, Nia Brodrick is now a Project Officer at ColegauCymru. Her role involves co-ordinating projects such as, Work Welsh, Mental Health and the current EQAVET restricted call 3.