Keith Towler - Youth Work continues to support young people in overcoming the challenges of COVID-19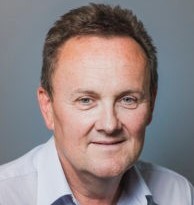 The First Minister recently announced a number of changes, including the re-opening of community centres this week. The First Minister's Written Statement that accompanied this announcement also referenced the vital role of youth work services across the voluntary sector and local authorities, and signalled that sector specific guidance was on its way. I am happy to update that we have had the first meeting of the working group convened to develop this guidance that will support the Youth Work Sector with planning for a phased increase in services.

One of the most illuminating parts of the day was a presentation by the Co-Chair of the Covid-19 Technical Advisory Cell, Fliss Bennée. Some of her messages were extremely sobering, we are definitely not out of the woods! Yet it was heartening to hear about the huge impact the lockdown has had on reducing fatalities, and to know that the sacrifices we have all made in Wales have saved many thousands of lives. This is where we have a really important role as a sector, in helping our young people (and our colleagues) understand the importance of the choices they make to protect themselves and to protect other people, and this is something we will be referencing in our guidance.
Youth skills and employability
The economic impact of the pandemic is definitely one of the biggest challenges facing our young people at the moment, Britain's economy contracted by 2.2% in the first three months of 2020 – its sharpest decline in more than 40 years. There is evidence young employees are most likely to have lost work due to furloughing, job losses and hour reductions. The Welsh Government is taking steps to support people into employment or self-employment, securing learner continuity and progression in the labour market throughout this pandemic.
Nonethless, young people are feeling worried and demotivated. Anxiety about their future will be exacerbated by the impact of the lockdown on young people's overall mental health and wellbeing.
I recognise youth work cannot provide a panacea for all of these ills. Nonetheless we are still there for young people, and we have a vital contribution to make. Youth workers in Wales already play a key role as lead workers, supporting young people with multiple barriers into education, employment or training, through the Youth Engagement and Progression Framework. Wider youth work also contributes to this agenda. We support young people's wellbeing and their mental health, we are the trusted adult young people confide in. We encourage them to be optimistic, to grow and develop, to take opportunities and learn new skills, through experiences, training and volunteering. The latest edition of the Youth Work Bulletin builds on this and gives a flavour of what the sector offers to boost skills and employability.
To stay up to date with developments in the youth work sector, subscribe to the Youth Work Bulletin.
Keith Towler
Keith is the Chair of the Interim Youth Work Board for Wales. He was the Children's Commissioner for Wales (2008 – 2015) and is currently an independent consultant. He is a respected children's rights expert with over 30 years' experience in social work, youth work and youth justice roles.