Dr Howard Williamson - From the local to the global: Is youth work coming of age in Wales?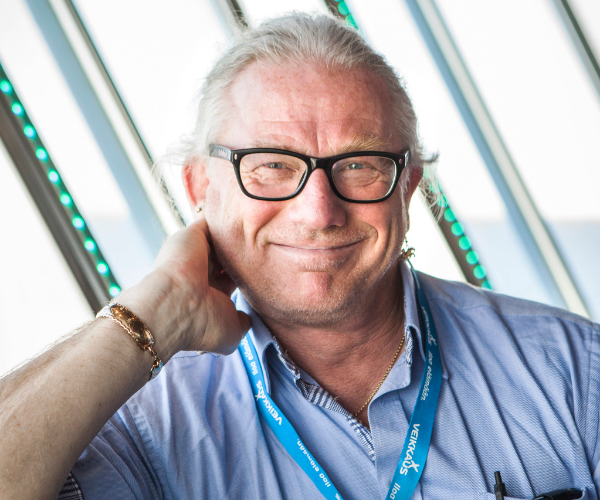 I became an accidental youth worker as a teenager, when they built a community centre in the corner of 'our' park. We had a self-organised Thursday evening youth club with the warning that if there were any complaints we would be closed down. As the articulate member of the 'lads in the park', I took responsibility, at the age of 15, in the 1960s.
For many years, I carried on volunteering as a youth worker, wherever I lived. I went to university and did a PhD on young offenders and the criminal justice system. I left university quite unsure whether I wanted to be an academic or a youth worker. For the next 30 years, I was both. And, from the mid-1980s, I got involved in youth policy, first in Wales, then in the UK, and later through the European Commission, the Council of Europe and the United Nations.
Over the past 30 years, I have reviewed youth policies in 21 European countries, written three volumes on 'supporting young people in Europe' and edited seven volumes of the History of Youth Work in Europe. The former title is interesting because it draws from the subtitle of Extending Entitlement: supporting young people Wales (National Assembly for Wales 2000), which was the first distinctive youth policy in Wales and, in my view, one of the most impressive and progressive policy frameworks for young people ever produced anywhere in the world. Significantly, it suggested both explicitly and implicitly a role for youth work, both independently and through partnership with other agencies, across a range of policy domains.
At the start of the Council of Europe youth policy reviews, in 1997, there was very little acknowledgement, let alone discussion of 'youth work'. The first White Paper on youth published by the European Commission in 2001 did not mention it. The Council of Europe did not talk about it. Each institution provided support for what we might consider to be 'youth work', though in their different ways according to their institutional missions – the Commission's programmes focused on learning and mobility, the Council's projects were concerned with human rights education and conflict resolution. They talked about non-formal education and non-formal learning respectively, not youth work.
Only by the late 2000s did the concept of 'youth work' start to be interrogated, through the History of Youth Work in Europe project (2008-2018). Each seminar held revealed the huge disparity in understanding the nature of youth work and the huge diversity in its delivery. In some parts of Europe, it had verged on formal education; in other parts, on therapeutic social work. The 1st European Youth Work Convention, held in 2010, celebrated that diversity.
But, from the outside, that diversity could easily look chaotic. Could everything from street-based 'detached' work with young people to the work of self-governed youth organisations or single-issue youth campaigns all be designated 'youth work'? Could they all really rest under the same banner? Was 'youth work' just work directed towards a particular age group, a practice in particular places, a methodology, or something else? The 2nd European Youth Work Convention, held in 2015, sought to establish whether there really was any 'common ground', across forms of practice, styles of delivery, geographical locations and issues addressed.
Surprisingly, perhaps, there was broad consensus that all 'youth work' (though still ill-defined in terms of practice) was seeking to achieve two goals: to promote and defend spaces for young people (spaces for autonomy, participation, voice and action), and to support bridges for young people to take the next steps towards positive and purposeful futures. In short, youth work was about both helping young people to be young and helping young people to become adult.
Such grand rhetoric rarely converts easily or quickly into grounded reality. At the heart of youth work lies the needs for refined and reflective skills in negotiating different positions between different pressures and expectations. These have been captured in the final chapter of Volume VII of the History series: twelve trilemmas for youth work. It is called 'Reflective trialogue', drawing out the lessons from the history project. It is a long way from the simplistic stereotypes of youth work being about ping-pong and pool, though that may indeed be where it starts, as relationships are formed and trust is forged.
Later this year, an online 3rd European Youth Work Convention will be held, looking towards establishing a European Youth Work Agenda through the commitments expressed within both the EU's new youth strategy (2018-27) and the CoE's new youth sector strategy (to 2030). [The Council of Europe also agreed a Recommendation on Youth Work in 2017.]
In Wales, as everywhere else, youth work has had to fight for respect and recognition, repeatedly persuade others of its quality and impact, and argue its case for training, competence and capacity building. Non-formal education and learning – delivered through youth work – sits between formal education and informal learning. It remains misrepresented and often misunderstood. Achieving some parity with schooling as a learning environment remains a significant challenge. Indeed, my paper for the 3rd European Youth Work Convention is called Cornerstone Challenges for European Youth Work and Youth Work in Europe. It is available on the Convention's website. The essential message is that youth work remains conceptually messy, often weak in competence, lacking credibility, and poorly connected to other youth policy sectors.
Wales has the great advantage of being able to anchor youth work within the philosophical framework of Extending Entitlement – the need to extend positive opportunities and experiences to young people, especially to those who are unlikely to get them any other way. Youth work is an eclectic and responsive practice. It is also a reflexive practice, which has been demonstrated particularly during the Covid-19 crisis. With the leadership of the excellent and experienced individuals on the Interim Youth Work Board, which had already broadened the remit of Welsh Government support for youth work in relation to mental health and youth homelessness, digital and online youth work was rapidly developed (learning from other European countries, notably Finland and Estonia) to support young people in very challenging times. That has strengthened the reputation of youth work, provided recognition of youth work, and deepened respect for youth work, in difficult times.
Youth work is written on my heart. But I do not lack a critical perspective about it. It can be a relaxing, recreational set of activities provided by committed but untrained volunteers. If, however, societies want youth work to stand alongside other professional practice, complementary to teaching, social work and other related professions, delivering reflective developmental learning for, with, and by young people, then it requires commitment to professional education and a coherent route of learning for youth work practitioners, paid or unpaid, encompassing theory, policy and practice; knowledge, skills and attitudes; and academic, vocational and community competences. That is our challenge for the future. Extending Entitlement was published 20 years ago. A significant place for youth work within wider public policy for young people may just about to be coming of age in Wales.
Dr Howard Williamson
Dr Howard Williamson is Professor of European Youth Policy at the University of South Wales. A JNC qualified youth worker, he has also advised many governments on youth policy. In Wales, he chaired the Wales Youth Work Partnership in the 1980s and was Vice-Chair of the Wales Youth Agency from 1991-2006. He is a director of Grassroots – Cardiff City Centre Youth Project, and a trustee of the Duke of Edinburgh's International Award. He has worked closely on youth issues with both the European Commission and the Council of Europe, and published widely on these issues. He was appointed CBE in 2002 and CVO in 2017.