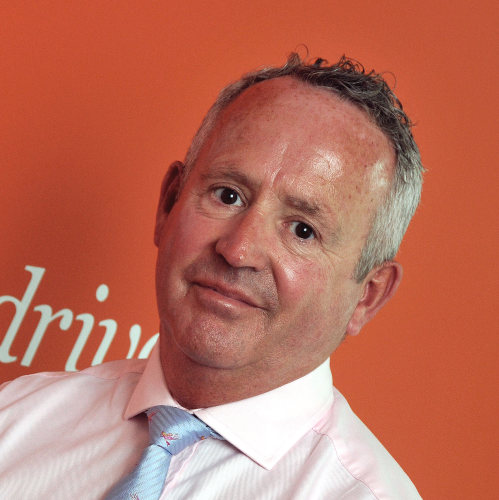 Promoting engagement between business and the education sector isn't just a nice thing to do, it's an absolute priority if we want to realise the full potential of the Welsh economy. With businesses telling us every day that access to people and skills is one of their biggest concerns, developing a future talent pipeline is more important than ever.
So, where does responsibility lie for ensuring young people get the skills they and future employers need? The answer doesn't lie with schools, colleges and universities alone. Business also has a vital role to play. We need to see firms stepping up and helping both our schools and our higher and further education providers to develop young people and prepare them for a world of work that's rapidly changing.
Offering young people a range of quality career choices, and inspiring them with practical hands-on experience, is one of the best things businesses can do to help the next generation of workers. But it's not just young people that benefit.
Firms themselves benefit as they become more embedded in communities and have the chance to become familiar with the best talent available locally. And let's not forget about teachers, lecturers and careers advisors. How many of us have heard about over-stretched careers services and educators of all kinds having to talk about careers they're not hugely familiar with? Businesses have the experience and expertise to lend a hand.
But best of all it can help the Welsh economy, because investing in education and skills might seem a bit 'back to basics', but it's one of the things proven to boost productivity. And it if there's one thing we know for sure, it's that productivity across Wales could do with a shot in the arm.
So, what are firms doing now? Fortunately, the answer is quite a lot. There are some brilliant programmes taking place across Wales that are delivering for businesses, young people and educators. At school level these often take the form of in-school talks, work experience and site visits. But for those in colleges and universities, there are great placements, vocational training schemes and apprenticeships.
Let me take one school example, SPTS in Newport and their work with St Julian's primary school - an area of where we know there are high levels of deprivation. SPTS visits the school to talk about what they do and the kind of jobs they offer, and then take children into their local facility where they manufacture capital equipment for the semi-conductor industry.
Getting the kids into the clean room and putting on the protective suits is a whole lot of fun – roaming around the site like characters from a science fiction film. And it's not just the kids that enjoy the experience, the teachers and SPTS staff get involved too, all the while creating a positive impression of what a career in engineering and manufacturing could offer.
That's just one example. I could easily have talked about the BITC Business Class scheme, the Cardiff Commitment initiative run by Cardiff Council or the many brilliant apprenticeships and vocational training programmes around the country. While we've got lots of examples of great practice, what we lack is consistency.
If you run a business and want to start setting up formal links with local schools or colleges, where do you go for information? Do you just start speaking to them and hope that you hit on something that works? But what if you don't know what they, or the young people, really need or how a programme could fit into an already stretched curriculum? Wouldn't it be great if you had a kind of 'one-stop-shop' for information and advice?
I think we can answer those questions and one of the biggest assets we have is our size. Yes, Wales is a pretty small place, but that gives us the chance to be bold and try things that simply wouldn't get off the ground in larger economies. Why don't we make a commitment to join-up engagement between business and education, learning from each other and sharing best practice?
A bit of national coordination would really help businesses that are trying to fulfil their social and educational obligations, as well as find promising future employees. I really don't think that's an impossible dream. We'd love to see Welsh Government agencies sitting down more regularly with businesses, schools, colleges and universities to make that happen. At CBI we're more than happy to play a role as a go-between.
So, what is my big take-away on business-education engagement? It's that businesses, regardless or size or sector, can make a huge impact on a young person's life and should play a more important role. So please, if you feel that you or your business could help inspire the workers of the future, then don't be afraid to put your hand up. We might still be working on a better architecture for engagement but, as others have shown, making a difference is possible and the rewards are enormous for everyone.
Ian Price
Ian Price is Director of CBI Wales, the voice of business in Wales. He began this role in January 2017 after 11 years of being Assistant Director for both Wales and South West of England.