Keith Towler - Recognising excellence in youth work through the Quality Mark
Chair of the Interim Youth Work Board, Keith Towler shines a light on the value of the Quality Mark for Youth Work in Wales, and outlines how it can benefit youth work organisations.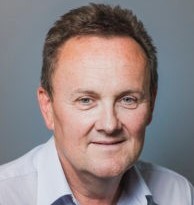 When we work with young people the quality of our interventions is often hard to define. That moment of engagement when a young person has turned an emotional corner, grasped an opportunity or worked out a solution to a problem are the highs in many youth workers' careers.
These moments are often the result of many hours of planning, reflection, development or change. Listening and responding to young people is critical. These breakthroughs are seldom recognised as such by colleagues, but they are examples of the principles and values of youth work making a real difference for a young person. Sometimes the youth work sector itself generalises this by justifying it as "just part of the job". We must not lose sight of the fact that youth workers often go that extra mile to help and support young people. These moments, and the preparation for them, should be celebrated.
High-quality youth work has a crucial role to play in supporting many young people to achieve their full potential. Through informal and non-formal educational approaches, effective youth work practice builds the capacity and resilience of young people and can change their lives for the better. Through participation in youth work, young people gain confidence and competence, develop self-assurance and have the opportunity to establish high expectations and aspirations for themselves.
The Quality Mark for Youth Work in Wales enables organisations to celebrate these moments and the hard work and endeavour it takes to achieve them. Achieving the Quality Mark brings many benefits to organisations. Most notably being recognised; having a badge of excellence which shows you are truly delivering a service to young people which you, your peers and Wales can be proud of.
So, what are the benefits of the Quality Mark?
The Quality Mark helps organisations:
identify their overall strengths and areas for development against a set of nationally recognised Quality Standards;
generate plans for improvement;
ensure they offer high quality provision for young people;
use specific standards and/or indicators to improve performance areas that they know are weaker than others;
highlight the importance of quality assurance with stakeholders including staff, young people, trustees and local councillors
make informed judgements about how well they're doing in comparison with other providers
assure young people, their parents and guardians, funders, partner organisations and other stakeholders that you provide safe and high quality youth work;
demonstrate their readiness to receive grant-aid or be commissioned to provide high quality youth work.
The Quality Mark is a positive step towards ensuring that Wales has quality youth work provision for young people and that the provision supports them to reach their full potential.
I would encourage any youth work organisation that wants to challenge its own practices, and celebrate its work and achievements with young people to get involved with the Quality Mark.
Over twenty organisations are currently taking part in the Quality Mark, and many of these have made excellent progress during a very challenging period. I would like to congratulate them on their success, and wish them the best of luck as they move forward with the Quality Mark.
Read more about the Quality Mark and how your organisation can get involved
Keith Towler
Keith is the Chair of the Interim Youth Work Board for Wales. He was the Children's Commissioner for Wales (2008 – 2015) and is currently an independent consultant. He is a respected children's rights expert with over 30 years' experience in social work, youth work and youth justice roles.