In our latest blog, Howard Williamson, Professor of European Youth Policy at the University of South Wales, and previous rapporteur-genéral for all three European Youth Work Conventions held between 2010 and 2020, provides his insight into international youth work and how we must focus on quality now that the doors of international exchanges are reopening.
---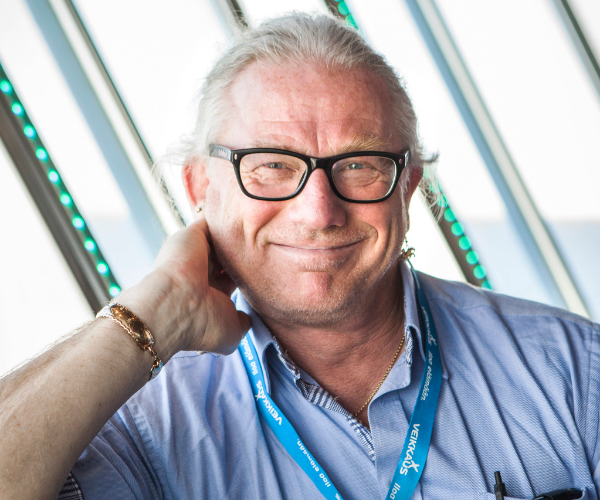 By Howard Williamson, Professor of European Youth Policy at the University of South Wales
There is a lot bubbling around the world of youth work at the moment, both in Wales and internationally. As the COVID pandemic seemingly recedes, international youth work exchanges, or 'learning mobility' as it tends to be called elsewhere, is now firmly back on the agenda, though perhaps more cautiously given our greater awareness of the climate implications of travel.
I write this blog as the name of Wales' distinctive International Learning Exchange Programme (ILEP) is announced – 'Taith'. It's hoped this will plug the gaps left by the UK's post-Brexit departure from Erasmus + (the European Union's all-encompassing mobility programme).
'Taith' will 'give learners of all ages and from all backgrounds across Wales the chance to benefit from the life-changing international opportunities to travel and learn'. It will 'embed an international approach into every level of our education system'. This includes non-formal education and learning (notably youth work) and it is intended that the youth work sector will secure its fair share of the funding available, for both digital and in-person international contact and learning.
It is reassuring to know that the new programme will evolve in parallel with other contemporary youth work initiatives in Wales, not least the implementation of a new youth work strategy under the banner of 'Time to Deliver' and the further development of the Youth Work Quality Mark through the Education Workforce Council (EWC).
First, a little bit of history. I've just attended, online, the first meeting in 2022 of the EU-Council of Europe Youth Partnership research and 'knowledge' network. The Partnership is currently working on insights into 'youth work strategy development'. I noted that, in Wales, I have been connected to seven such strategies in just under 40 years. Invariably they invoke the rhetoric of 'quality'; after all, what else should we aspire to?
More rarely have they accommodated a transnational dimension. Indeed, a European youth exchange function for the Wales Youth Agency in 1991 was conspicuous only by its absence. Youth exchanges were only shoe-horned into the Agency's work through delicate negotiation with the British Council and some careful juggling of resources.
Grant Poiner, CEO of Boys and Girls Clubs of Wales, noted in a previous blog for Sôn that the youth sector in Wales has cherished the value of international experiences for young people in Wales, funded significantly through the European Union, from the early days of Youth for Europe to the more recent umbrella of Erasmus +. Throughout 2021, as the final Erasmus + projects drew to a close, there has been profound concern across the sector about the loss of mobility possibilities within the wider canvas of opportunities and experiences provided through youth work.
Of course, the COVID-19 pandemic put a premature end to physical exchanges, but now learning mobility in Europe and beyond is on the move again. The youth work sector in Wales will at least be able to benefit from Welsh Government's own dedicated international learning initiative. Taith – meaning 'journey' in Welsh - will create "life-changing opportunities to travel, learn and experience", designed to "take Wales to the world, and bring the world to Wales".
Yet it is important to take a little care about getting too nostalgic about the wonders of internationalism, however much the evidence that youth exchanges can transform young people is not really in dispute. Projects were sometimes poorly planned and, for many reasons, implemented in a less than desirable fashion. Very different kinds of youth groups were inadvertently thrown together, with not the best of consequences. Sometimes it seemed to be the youth workers who had much more of a good time than the young people involved. None of this is to disparage the idea of exchanges, just to air a note of caution. It is, indeed, a call for 'quality'.
And now, in Wales, like a rare eclipse, three dimensions of youth work – strategy, quality and internationalism – are in alignment and stand some chance of converging creatively and constructively for its young people. Whatever the infrastructure of policy commitment and resource allocation, those at the sharp end of delivery, the youth workers implementing such practice, need a calibrated understanding of the stepping-stones that need to be put in place if transnational activities are to yield optimum success.
The preparatory work required is considerable – not least the dialogue with the young people likely to take part, their (online) contact and communication with those they are going to meet, and perhaps some more domestic local travel, encounters with other groups of young people, and residential experience. After all, the localism of some young people is palpable. Even though, arguably, they are the ones most 'in need' of internationalism, a curiosity about other contexts, cultures and cuisine may need to be nurtured rather carefully. At the heart of youth exchanges is the layered dimensions of inter-cultural learning, respecting and valuing difference.
It is therefore vital to ensure the international practices of youth workers are of high quality. High-quality youth work has a crucial role to play in supporting many young people to achieve their full potential. Through informal and non-formal educational approaches, effective youth work practice builds the capacity and resilience of young people and can change their lives for the better. Through participation in international youth work, young people gain confidence and competence, develop self-assurance and have the opportunity to establish high expectations and aspirations for themselves.
The EU-Council of Europe Youth Partnership is about to revise its Handbook on Quality in Learning Mobility (Kristensen et al 2019). There is incontrovertible evidence about the value of stretching young people to explore the lives and perspectives of others. Internationalism has always been a feature of progressive youth organisations. Transnational co-operation and exchange are embedded within the European Youth Work Agenda (of which Wales and the UK remain a part). Most youth work strategies, across Europe and indeed throughout the world, incorporate commitments to promoting mobility, not just for students but for all young people.
Today the process can make use of both online and offline resources. That greater variety of resources allows for an even more nuanced approach to the already very diverse characteristics of international youth work. We must use it well in the spirit of the flagship 'extending entitlement' philosophy to support young people in Wales. As I once wrote, more generically about youth work in obsessive discussions about measuring the outcomes it produced, "The quality of opportunity and experience extended to young people is paramount and often, though not always, more important than the specificity of outcome". Nowhere, across the spectrum of youth work policy and practice, could that be more apposite than in relation to international exchange.
Kristensen, S. (ed.) (2019), Handbook on Quality in Learning Mobility, Strasbourg: Council of Europe and European Commission