Nick Hudd - 'Blended learning', not 'blended teaching'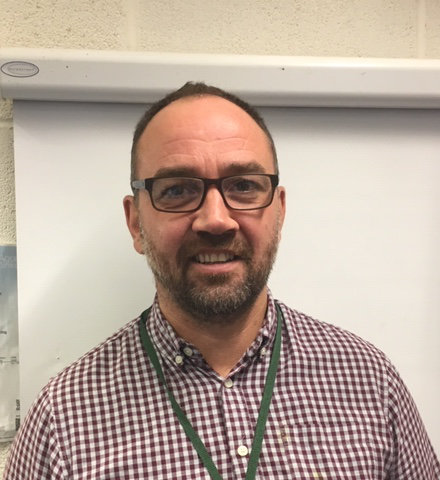 The Covid 19 virus appears to have acted as an antecedent to the increased use of the term 'blended learning'. The educational sector, whose stakeholders I have previously argued are at very different stages of embracing and utilising digital technologies, have responded quickly to the emerging challenges of a new reality.
Schools, colleges and universities; which have all acted as bastions of formal education, accommodating not only resources and educators but also environments which enable attendees to learn vicariously from others, are looking increasingly obsolete during these times. Although concerned with non-formal and informal approaches, I also include youth centres in this categorisation. Whilst all these establishments offer a myriad of benefits, the risk posed with the mass congregation of learners and staff, during a global pandemic, clearly affects their ability to function effectively. So, like a knight in shining armour, digital technologies afford a quick, cost-effective solution, with the generic term 'blended learning' increasingly being offered to describe a very new pedagogical approach.
At times, during strict lockdowns, when access to these establishments has been prevented, this online offer has become the primary delivery process. If we are to take the term 'blended learning' to describe a method of education by which students learn via digital means as well as traditional face to face approaches, then surely in the absence of this latter element the use of the word 'blended' becomes redundant. This is a major shift in an educational paradigm, which the use of such simplistic terminology fails to convey; the lack of physical resources and social interaction opportunities, the ability for the educator to engage learners in conversation, debate, responding spontaneously to questions, are all diminished. Providing the space, means and culture that enables them to express themselves, feel empowered, be truly participative in their own learning, feel included; are all compromised. Whilst not entirely absent from a digital offer, the lack of these elements undoubtedly impede learning.
Having said this though, with adversity comes opportunity. What if the term 'blended learning' was used to describe and prescribe a far more expansive approach? Whilst teaching has been impacted in these unprecedented times, learning opportunities have not. Aristotle taught us that learning can be found in all the things we do. It seems that the term 'blended learning' is arguably being used incorrectly at times to describe 'blended teaching'. Arguably the bastions I referred to early have become gate keepers of, rather than gateways to learning.
Youth and community work has always concerned itself with experiential learning. Providing young people with an opportunity to learn from the things they experience, but not dictating what they should learn; focusing on inputs, rather than outputs. Utilising the community as a learning tool, enabling young people to both play an active role in it but also to benefit from what it has to offer, in regard to such opportunities. For those who are experiencing trepidation now, expecting to read an argument relating to the merits of these approaches outweighing those of a formal education system; sorry to disappoint. The Covid situation has exposed the fragility of the whole education system which is heavily reliant on the educational strongholds referred to previously.
Real 'blended learning' should surely mean just that; unequivocally blending formal with informal and non-formal methods. Recognising, harnessing and capturing the learning opportunities young people are exposed to in their everyday lives, whilst complementing them with structured curricula activities. Acknowledging educators can be teachers, youth workers, parents, guardians, business owners, and community representatives, broadens opportunity and mitigates some of the associated risks of being overly reliant any singular education provider. Whilst some parents and guardians have been reluctant to act as teachers during lockdowns, perhaps due to their own academic abilities, capacity and time, developing an education system that asks them to work to their own skills set, may encourage rather than discourage participation in the processes. Focusing on what young people are currently experiencing rather than missing out on, in terms of formal education, can unearth new learning opportunities. Young people are living through a major historical event. Whilst not wanting to make any comparison in the nature of events; Ann Frank's diary is just one example where viewing history from the perspective of a young person has proved a powerful educational tool itself.
The challenge is now surely to take what we have learnt through these times and make lasting change. Whether it's reviewing the implementation of Donaldson's Successful Futures Curriculum, the Youth work strategy for Wales, or exploring what role bodies like Estyn can play in ensuring some of these principles are being applied, we have an opportunity to do things differently here in Wales.
Nick Hudd
Nick Hudd is currently a Senior Youth Work Practitioner for Pembrokeshire County Council and has been a fulltime youth worker for the past 16 years, both for statutory and voluntary sector organisations. Nick is a JNC qualified youth worker and has a BA(Hons) in Youth and Community Work from UWTSD.